Student leaders endorse a proposed 5 percent tuition increase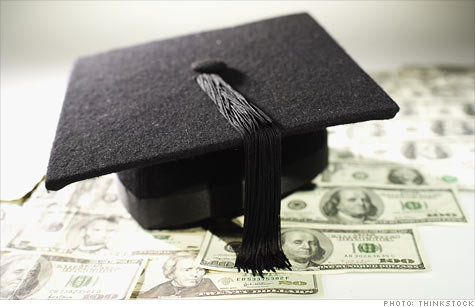 Student leaders on campus endorsed a possible tuition increase of up to 5 percent for next fall at The Leadership Council meeting April 11. The vote was 16-3.
The Leadership Council is a group of student club officers and other student leaders who vote on issues that affect the entire student body.
TLC Chair Angela Gutierrez told members the state funding outlook is grim. She believes an increase in state funding for higher education and OCCC will be minimal if there is an increase at all.
Gutierrez said it's difficult for the college to manage its expenses on a standstill budget.
If the college Board of Regents and the Oklahoma Regents for Higher Education approve it, this would be the second tuition increase in two years.
Marion Paden, vice president for Enrollment and Student Services, encouraged student leaders to support the resolution for an increase.
"This is not something we want to do, but have to," Paden said.
In an earlier TLC meeting on March 28, President Paul Sechrist spoke briefly of the possibility of such an increase.
At that time, Sechrist said he hoped it wouldn't be necessary. However, given the college's current resources, the tuition increase could be necessary for the college to continue to provide quality services and programs.
In a May 8 email, Sechrist said said it's difficult to make a call at this time.
"With regards to tuition and fees for next year, it is too early in the budget-building process to know what the final recommendation will be," he said. "The student Leadership Council adopted a resolution supporting a total increase of less than 5 percent in combined tuition and fees.
"We are always mindful of the cost of going to college and maintain costs that result in OCCC remaining one of the most affordable colleges in the state."
Sechrist said he is confident any increase would be less than five percent.
"Our commitment is to maintain all of the support services that students rely on to be successful at OCCC and that our students have access to a high quality collegiate experience."
TLC member Mary Newcome-Hatch explained why she voted for the resolution.
"I have no problem with it," she said. "OCCC is still the best place [financially] for a person to come."
Newcome-Hatch is president of Kappa Beta Delta, the organization she represents on the Council. Her major is political science.
Reading from the resolution, Gutierrez said: "Oklahoma City Community College will continue in its commitment to remain fiscally competitive regarding tuition and fees when compared to peer institutions."
Philosophy major and TLC Representative of the Philosophy Club, Brandon Bourassa, was one of the three dissenting voices. He said there is "always a better way."
Bourassa said an alternative could be cutting some of the services the college offers.
"I have faith in the leadership," he said. "I think they'll do what is best for the college, not our pocketbook."
Sechrist said he understands the students' perspective.
"I am particularly sensitive to tuition and fee increases since I paid my own way through college, which required me to work and receive financial aid as a student — I know that any increase has an impact." The next TLC meeting will be in the fall semester. The Pioneer will run updates as they are available.