Stolen money and phone reported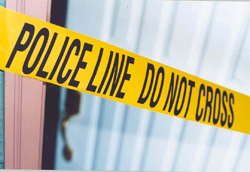 Two thefts were reported on campus recently.
On the morning of Tuesday, Oct. 19, Sports and Recreation Specialist Eric Watson reported that $25 in start up cash had been stolen from the cage area of the Recreation and Fitness Center.
Watson said the cash had likely been stolen the night before.
Safety and Security Coordinator Keith Bourque reviewed video from the Recreation and Fitness Center lobby camera and saw a suspect in that area at that time acting suspiciously, according to Bourque's report.
Although there was no video of the crime being committed, the suspect was seen on several cameras in that area.
Bourque declined to comment on whether the suspect has been identified or apprehended. He offered no further information on the disposition of the case.
On Tuesday evening, Oct. 19, student Kevin Ton reported his cell phone had been stolen.
He said the theft also took place in the Recreation and Fitness Center. Ton said his phone was stolen from a pocket of his bag while it was lying on the gym floor.