Stolen cell phone, false fire alarms reported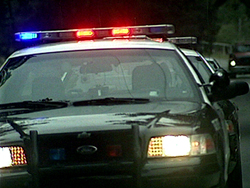 A stolen OCCC cell phone and four false alarms were reported the week of May 30 through June 2.
Officer Gordon Nelson said on May 29, an OCCC employee reported a college-issued Verizon MiFi460L Jetpack 8B57 cell phone was removed from his vehicle parked at his residence, according a filed report.
The OCCC employee was advised to file a report with the Oklahoma City Police Department. Gordon said the phone's estimated value is $100.
On May 30, four false alarms were reported across campus.
The first alarm sounded in the Main Building around 5:54 a.m., according to a report filed by Officer Tim Harris.
Harris said he inspected the alarm panel and conducted a search of the Main Building to ensure all personnel had evacuated. He also checked to make sure the fire doors were activated.
Along with Officer Jimmie Watts and a Facilities Management employee, Harris said, he conducted an inspection and found no further indications of fire. The alarm was silenced and reset, and employees were allowed back into the building.
Later that same day, at 7:30 a.m., a second false fire alarm activated in the Health Professions Building, according to a filed report.
Harris and Watts responded to the alarm, inspected the riser pressure and ensured the safety of the surrounding area. The alarm was reset and the building occupants were allowed to reenter the building.
At 10:45 a.m., Officer David Madden was dispatched to the Visual Performing Arts Center due to an alarm activation, according to a filed report.
After conducting a walk-through of the building, Madden said, he determined the alarm was possibly caused by a person steaming clothing in a dressing room.
At 7 p.m., a fourth fire alarm sounded in the Science, Engineering and Math Center, according to a filed report.
Officer Zachary Andrews said he, along with Officer Jeremy Bohannon and Sgt. Kevin Hammond, inspected the SEM Center and determined no fire was present. Students and staff were then allowed back into the building.
Andrews said the alarm was activated by dust caused from a carpet crew who was sanding the floor prior to laying down new carpet.
He said the system was put in test mode until midnight, May 31, so the carpet crew would no longer activate the alarm.
Andrews said there were periodical visual checks of the Main Campus during that time.
Any names not listed here were redacted on the reports under the direction of Marketing and Public Relations Director Cordell Jordan who said names are redacted "according to OCCCPD Standard Operating Procedures involving information released and information withheld."
To obtain a copy of the procedure, email cjordan@occc.edu.
To contact campus police, call 405-682-1611, ext. 7747.
For an emergency, use one of the call boxes located inside and outside on campus or call 405-682-7872.