'Stoker' visuals eerily stunning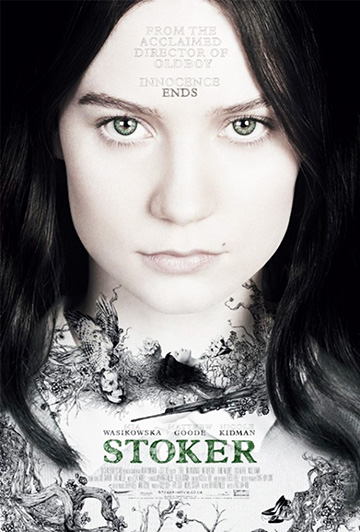 If suspense is what you seek in a movie, then have I got a recommendation for you: "Stoker," a psychological-thriller film recently released on DVD and On-Demand video services is one of the most exciting films I've seen in a long time.
"Stoker" is the English-film debut of South Korean director Park Chan-Wook. Park, who is notoriously known for his ventures into dark and twisted cinema, doesn't stray far from his macabre legacy with "Stoker," and as usual with his movies, it delights.
The film tells the story of 18-year-old India, whose beloved father dies in a car accident. Soon after his death, India's estranged uncle shows up and moves in with the girl and her unstable mother. Soon, the sordid past of a twisted family begins to come into view to India, who finds herself torn between fear and the wonder inspired by the mystery of her wayfaring uncle.
I had high hopes for "Stoker." Aside from a great director, the film also boasts a more than impressive cast with veteran actors Nicole Kidman and Matthew Goode, and a very promising up-and-comer, Mia Wasikowska.
Indeed, the cast did not disappoint. I was impressed with Wasikowska's ability to hold her own onscreen with someone who has been acting as long as Kidman. The film was extremely well-acted. I'm disappointed that the small theater distribution of the film knocked it out of any chance to win major film awards.
Sure, I would've liked a few things to be a bit different.
The story was, to me, a bit predictable and the dialogue in the film (while minimal) was a bit less than outstanding.
However, what the writers of the film failed to convey in words, director Park made up for with eerily stunning (and sometimes just eerie) visuals.
I haven't been as impressed with the cinematography of a film as I was with "Stoker" in a very long time.
Rating: A