Stay calm and listen to Everybody Panic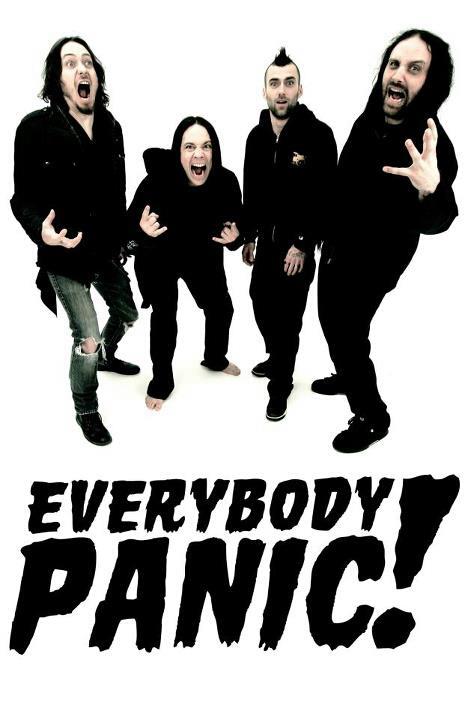 Local hard rock band, Everybody Panic, takes Oklahoma's music scene to a whole new level with their high-octane live performances.
I caught their show when they opened for Deftones at the Diamond Ballroom.
When I first got there I didn't know who Everybody Panic was. That made me panic a bit, but they completely blew me away.
The band made such an impression on me that night that when I heard they were performing at the Chameleon Room on June 14, I rushed there to meet them.
This four-piece panic machine is composed of Ty Gay on vocals, Provo Provenzano on guitar, Gog Ger on bass and Timmy Braun on drums.
Fan Cin Munoz said they are great and considers them a must-see band.
"They are one hell of a band. I love seeing them perform," Munoz said.
"They are all kickass guys."
After meeting them, I couldn't agree with her more.
Band stage manager David Davis said he enjoys his job and looks up to them.
He said their live shows are full of energy and really pack a punch.
"What other singers do you know that can climb up on the ceiling bare-foot, hang upside-down, and still be able to sing with such power?" he said, referring to frontman Gay.
Provo said they put their heart and soul into their music.
"I'm pretty sure if you cut us all open our music would just flow out."
He gave me a copy of their EP after the show and I've listened to it non-stop since.
"When it All Burns" sets the stage for the entire EP. It ignites flames of energy that spread like wildfire throughout the CD.
"Such a Waste" is a killer track. It incorporates this heavy industrial vibe featuring some potent lyrics like
"Land of the free, home of the slaves."
They put on one hell of a show. I can't get enough of these guys.
Rating: A+