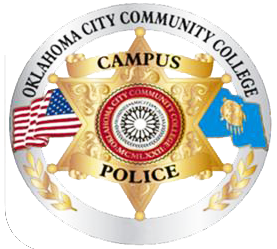 This week's crime report includes stalking, an employee under the influence of alcohol, stolen equipment and an arrest on campus.
At approximately 6:30 a.m. July 24, Jesse Dagnes, 24, a part-time OCCC employee, reported he was being followed by an unknown individual in a Tahoe with blacked-out windows.
According to the report, Dagnes said the Tahoe also had followed him on July 22.
Dagnes said he didn't know why the person would be following him.
After reviewing security tapes of the area, Campus Police were not able to identify the individual or vehicle.
Additional information can be found on a supplemental report that was not provided.
A part-time janitorial employee was taken home on July 26 after she was suspected to be intoxicated.
At approximately 1:45 a.m. that day, full-time janitorial staff member Renae Littleton reported she found the 21-year-old woman asleep on a couch in office 2R4 of the Main Building.
Officer Zachary Andrews asked why she was tired. According to the report, the suspect said she had given plasma earlier in the day.
Andrews found a Big Gulp cup near the suspect that, he reported, smelled like an alcoholic beverage. The suspect told the officer she must have grabbed her mother's drink when she left her house earlier that day.
The woman was given a ride home by janitorial employee Cheyenne Jones. Additional information can be found in a supplemental report that was not provided.
A man was arrested for a suspended license at 10:15 p.m. Aug. 5.
Officer Patrick Martino was on patrol when he spotted a four-door Hyundai driving down Keels Blvd, taking up two lanes of traffic and driving slowly. According to the report filed, Martino stopped the car for improper lane usage and discovered Heiu Thi, 26, had a suspended license.
Thi was arrested, transported to the Oklahoma County Jail and booked. The suspect's vehicle was impounded. Additional information is available in a supplemental report that was not provided.
Names that are not given were redacted on the reports under the direction of Marketing and Public Relations Director Cordell Jordan who said names are redacted "according to OCCCPD Standard Operating Procedures involving information released and information withheld." To obtain a copy of the procedure, email cjordan@occc.edu.
To contact campus police, call 405-682-1611, ext. 7747. For an emergency, use one of the call boxes located inside and outside on campus or call 405-682-7872.