Spring enrollment open for new students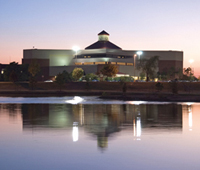 Enrollment for new students began at 8 a.m. today.
The enrollment offices are open from 8 a.m. to 8 p.m. on Mondays, 8 a.m. to 6 p.m. on Tuesdays and Wednesdays, 11:30 a.m. to 6 p.m. on Thursdays, and 8 a.m. to 5 p.m. on Fridays.
For more information about admission and enrollment at OCCC, visit www.occc.edu, or call 682-6222.