Some programs likely to see fee increases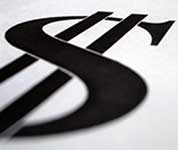 Some OCCC students are expected to see new fees or higher fees associated with attending courses, possibly as early as fall 2015, said Business and Finance President John Boyd.
He said these fees are course specific, only applying to those in certain courses of study. And for those who do see a fee increase, he said, most will only see fees increase by $5 per class.
On Monday, Jan. 26, OCCC Regents voted to authorize a request to approve modification of academic service fees.
"The request now has to be approved by the State Regents for Higher Education," Boyd said.
He said, currently, OCCC applies six different course specific fees — a science lab fee, applied music lesson fee, application fee, international student status maintenance fee, a remedial course fee and the electronic media fee.
Four of these fees stand to be increased and four new fees have been proposed.
A $5 increase would apply to the science lab fee, application fee and the international student status maintenance fee, Boyd said.
The applied music lesson fee will increase by $75 to $125.
Boyd said, for this, the student receives a top-notch, personal music lesson at a very reasonable price.
Boyd's report shows the gain in revenue to OCCC from increasing these four fees would total about $100,000.
"When you're considering a tuition budget of $22 million, that's a fairly modest increase," he said.
As for the new fees, Boyd said, these were costs the student was already paying — just in a different manner.
"(For instance), in one of the nursing programs, they have to buy a lab kit that costs $155. They would go to the bookstore and they individually would have to pay for the lab kit and then have to wait on their financial aid reimbursement," he said.
The newly added fee will allow the division office to purchase the lab kits and have them waiting for every student enrolled in that nursing course.
"Their financial aid will have already been applied to that cost," he said. "[The students are] totally out of the process. All they'll have to do is show up for class.
"It's transparent, it's convenient and it allows the student to use their financial aid.
"Now they can very easily quantify, 'this is the money that I'm having to spend for this course.'"
Boyd said the decision to propose modifying current fees was not one that was made lightly. He said the fees were first analyzed against the costs to the college for providing these services in 2011. It stood out clearly right away that OCCC was heavily absorbing costs in a manner that was unsustainable, Boyd said. In its entirety, he said, the process of bringing his proposal before the regents took close to three years.
Part of that process was making a close comparison of OCCC's fees to other, similar colleges.
"It's difficult to do an apples-to-apples comparison with the cost of fees at other schools because other colleges might have fees that we just aren't going to have. But I think that what you'll find, in respect to these other colleges, we are very comparable."
For example, fees for new student application and records processing are $10 higher here than at Rose State but Rose State charges a $10 per semester parking fee to every student, Boyd said.
According to Boyd's reports, OCCC's applied music lessons fee is on par with some nearby colleges like Rose State and Tulsa Community College, but still well below Redlands $200 fee.
Boyd said the vote is expected to pass. He said during his tenure at OCCC, he's never seen a fee modification voted down.
Although a specific date has not yet been set, the final vote will take place by June 25, Boyd said.
He said the request will be posted to the State Regents for Higher Education on March 5.
The meeting will be open to the public. College presidents also will attend, making their own cases to the board for the necessity of such changes.
The fee changes are not much to worry about, Boyd said. He said most of the proposed increases are still roughly the same cost as a cup of coffee in the campus cafe.
In fact, he said, few students will actually be affected by the change in fees.
"It's a modest increase for a very select number of students … . By no means is this an across-the-board increase," he said.
"This is the first time in my tenure here, and even the first time in probably a couple of decades, that these fees have been increased. Most have not been increased since their inception … . In some cases, we're talking decades."
Boyd said affordable education remains at the core of his and OCCC's values and he maintains his dedication to the mission of the college.
Information about the State Board of Regents for Higher Education and upcoming votes is available at www.okhighered.org.
For more information about new and increased fees at OCCC, email Boyd at jboyd@occc.edu or call 405-682-7501.
To contact Jorge Krzyzaniak, email seniorwriter@occc.edu