Single or in love —Valentine's Day for everyone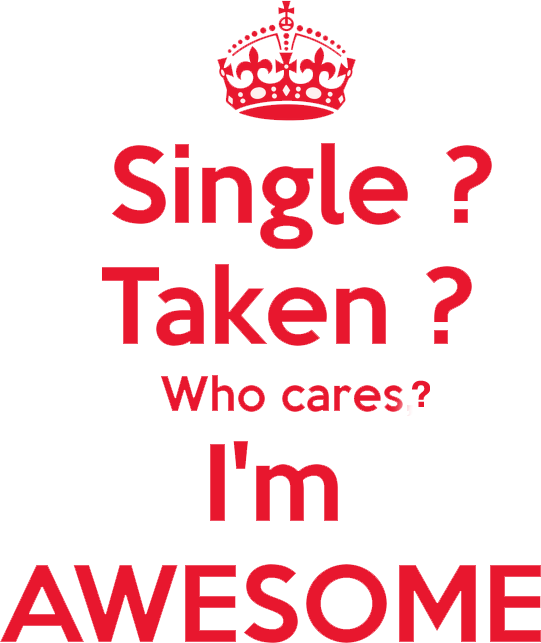 Valentine's Day is just around the corner. For those who have a significant other, you are either unenthusiastically lightening your wallet, or impatiently waiting for your oversized teddy bear and box of chocolates.
However, those who are single may not be anticipating the notorious single-hating holiday.
Student Curtis Greene said he has extensive plans for his girlfriend, but his advice to single individuals would be to go out with a group of friends who are also single.
"Bad karaoke would be fun," he said.
Financial Aid Assistant Director Meghan Morgan had the same idea. Movies, ice cream, and friends is her idea for a good time on Valentine's Day.
As far as cheap food, Morgan said, Taco Bell would be good.
"I doubt a lot of people will be there on Valentine's Day," she said.
Movie fans are urged to steer clear of movie theaters by student Michael Emerson, who works at one.
"Everyone is there on dates," he said, "and movies are crowded with … kissing couples."
Singles who have love spilling out and nowhere to direct it may want to consider performing random acts of kindness on Valentine's Day.
Small acts of kindness and love shown to those less fortunate not only make a person feel better, but it can also bring a smile to those who share the same relationship status, or lack thereof, according to https://www.randomactsofkindness.org/kindness-ideas.
A small note in a neighbor's mailbox, a small box of chocolates, flowers for a stranger or buying the Starbucks for the person behind you are just a few ways to spread love and a smile to those who may be having a rough day.
After all, Valentine's Day is supposed to be the day of love, so why not show the world a little love?
To contact Katie Axtell, email communitywriter@occc.edu
To contact Clayton Mitchell, email sportswriter@occc.edu
---
Restaurants serve up inexpensive date nights
Looking for an affordable place to celebrate Valentine's Day? Many area restaurants offer just that. A few of those are:
GoGo Sushi:
—1611 S I-35 Service Road
—432 NW 10th Street
A great, inexpensive option for sushi. It would even be a great option for singles, as an individual can have a nice meal for under $15.
The Red Cup:
—3122 N Classen Blvd.
Vegetarian. vegan and gluten-free options available as well as regular menu  foods.
Cox Convention Center/Barons Hockey:
—1 Myriad Gardens
For the sports fans who are or are not fans of Valentine's Day, the OKC Barons have a home game with $1 hot dogs.
Or, if your heart is set on that special pricy meal, go to Groupon.com for some meal deals. A few that are currently available at www.groupon.com/local/oklahoma-city/restaurants are:
Lumpy's Sports Bar & Grill:
—See all locations at www.lumpyssportsgrill.com.
• $12 for $20 worth of American food for two or more.
• $24 for $40 worth of American food for four or more.
The menu includes cheese fried, buffalo-chicken nachos, a philly steak sub, BLT sandwich, jalapeño cheeseburger, chicken-fried steak and French dip sub.
Timber Lodge Grill:
—13100 Colony Pointe Boulevard, Piedmont.
• $18 for $30 worth of steakhouse food two or more.
• $36 for $60 worth of steakhouse food for four or more.
The menu includes meatloaf sandwich, broiled apple-stuffed quail, New York strip steak, aged boar chop, cedar plank salmon, and rainbow trout almondine.
Britton Thai:
—1428 West Britton Rd.
• $12 for $20 worth of Thai cuisine for two.
• $22 for $40 worth of Thai cuisine for four.
Classic restaurant and street-market Thai cuisine; housemade noodles and specialty green, yellow and red curry.
The Wedge Pizzeria:
— 230 NE 1st St.
—4709 N Western Ave.
ª $12 for $20 worth of wood-fired pizza and Italian food, valid Tuesday through Sunday.
Brick oven pizzas topped with fresh ingredients paired with local beer and an extensive wine list at a classic Italian restaurant.
The Urban Taco Shop:
—110 N Robinson Ave.
• $12 for $20 worth of Mexican food for two or more.
• $24 for $40 worth of Mexican food for four or more.
Burritos and street tacos loaded with flavorful ingredients such as chipotle-coffee brisket, spicy adobo chicken, and braised pork belly.
Naylamp Peruvian Restaurant:
— 2106 SW 44th St.
• $16 for two Groupons, each good for $15 worth of Peruvian food ($30 value)
Fresh seafood ceviches, whole-roasted chickens, and tamales cooked in Peruvian style.
Be sure to read the fine print for each Groupon as  specific rules apply to each offer.