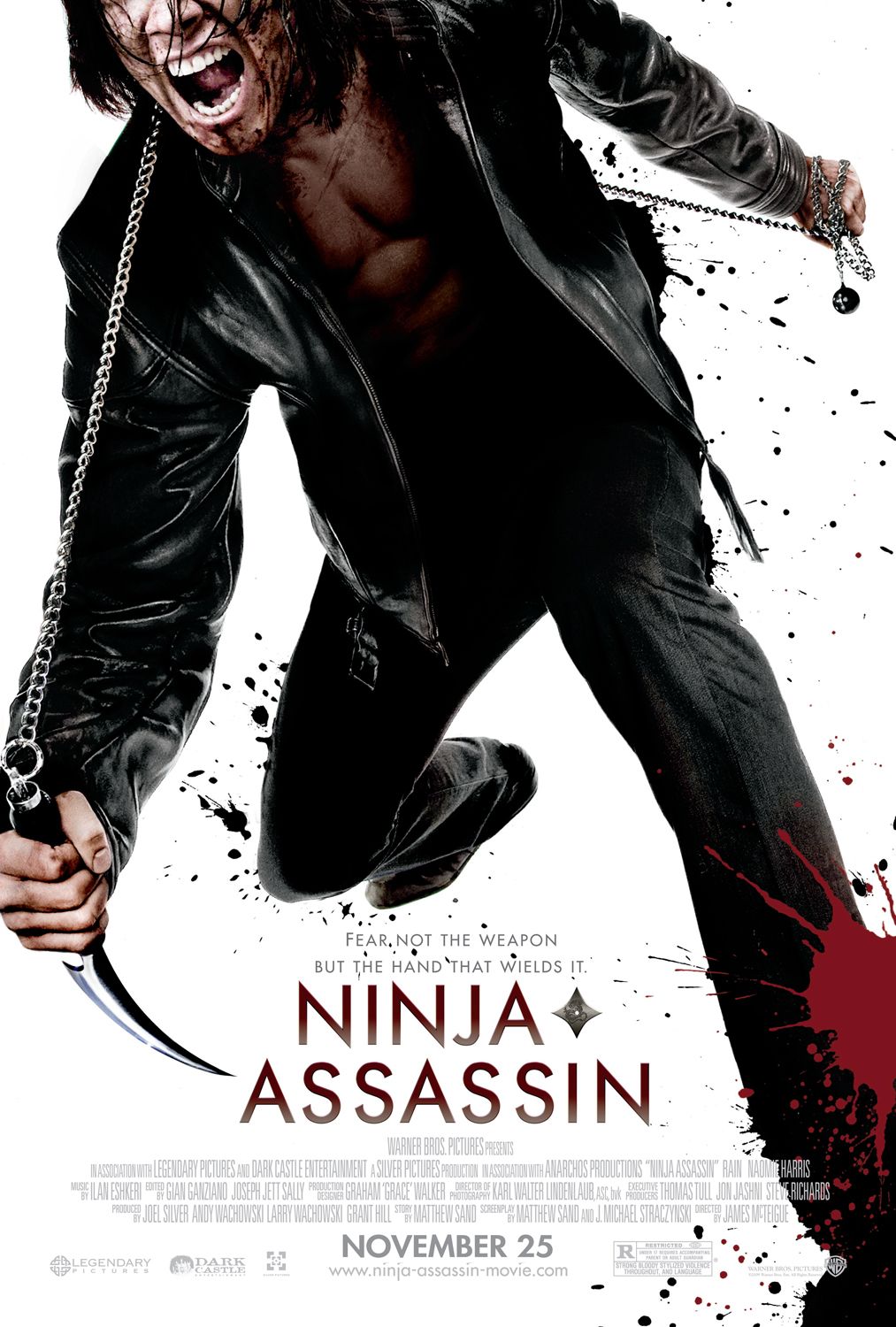 Kidnapped as a child and told he was abandoned by his family, Raizo — played by Korean pop music star Rain — is being raised by the Ozunu clan, a powerful and deadly Ninja family in "Ninja Assassin."
"Ninja Assassin" is a martial arts film which debuted in theaters November 2009, and was released on DVD March 2010.
Raised in a cult-like environment to be a blood-thirsty killer, Raizo is considered a prodigy by Lord Ozunu, (Sho Kosugi,) Ninja clan leader.
When his childhood love Kiriko escapes the family and is labeled a traitor, she is then captured and killed in front of him by their brother Tikeshi.
Raizo escapes and decides to seek revenge on Lord Orzuno and the Ninja clan.
Mika Coretti (Naomi Harris) is a Europol Investigator who realizes the clan is kidnapping children and training them to be assassins.
Her inability to let things go makes her a new target for the clan.
Raizo is after Lord Orzunu, and Orzuno is after Raizo and Mika
Raizo and Mika meet when he saves her life, and they embark on an action-filled journey, resulting in several broken body parts.
"Ninja Assassin" is a fast-paced, high-powered action film. The great acting skills of all the characters makes this a not-so-typical martial arts film.
Major swagger, dapper and debonair, Rain brings Asian sex appeal and serious ass kicking to the big screen. He won the MTV Biggest Badass Award in 2010 for this movie.
Rain is a talented actor and is so fine that he will leave you shouting "Lord, please Rain on me!!!"
Rating: A+