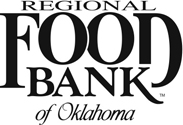 Whether its helping the homeless, the hungry or the helpless, OCCC is not a stranger to serving the community. The college is proud to have the ability to give back to the public, especially by getting students involved.
Student Life offers a program called Service Learning. The program schedules at least eight service days in a semester, said Amy Reynolds, assistant director of Student Life. During a Service Learning trip, transportation, snacks, meals and beverages are provided by OCCC.
Erin Peden, journalism major, said, she enjoys giving back to the community. Peden said she volunteers for the Regional Food Bank, Birthdays Made With Love and Meals On Wheels.
Up and coming are three service days for the spring semester. From from 12:30 to 4:30 p.m. Friday, March 2, students will get the opportunity to work with Oklahoma Baptist Homes for Children. Students will assist with gardening and landscaping for children's facilities.
From 8:30 a.m. to 4:30 p.m. Saturday, March 3, students can register to help at the Regional Food Bank. Volunteers will sort, organize, and package food to be shipped to Oklahoma City families.
From 12:30 to 4:30 p.m. Friday, March 9, brings opportunity for students to help homeless individuals at the City Rescue Mission. Students will assist with various projects benefiting the homeless.
Candice Parker, music major, said, "The food bank is my favorite place to volunteer."
Parker said she has friends and family who have benefitted from the food bank.
"Some of my friends and family members literally would not be able to eat if it wasn't for the Regional Food Bank," Parker said. "Thats why I believe in what they do."
Students are encouraged to register and participate in as many functions offered during the semester as possible.
To register for any of these service days along with others visit www.occc.edu/studentlife/serviceday.html. For all Service Learning adventures students will meet in Student Life office in the Main Building.
To contact Emily Schorr, email staffwriter1@occc.edu.