Service dogs and skateboarders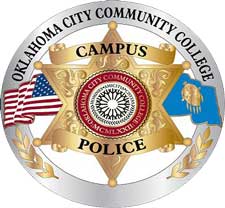 Campus police reports from recent weeks center around reinforcement of college policies on service dogs and skateboarding.
An incident between two service dogs was reported to the OCCC Campus Police department on Feb. 12.
Based on the report, at 1:56 p.m., when a student was walking with her own service dog down the hallway near Student Support Services, she met another student also with a service dog.
The student said the other dog started barking and lunging at her and her service dog when she came close.
She reported that her own service dog in no way became aggressive in response to the other dog's actions. Therefore, she decided to turn around and spoke briefly to a Student Support Services staff about what had happened.
Campus police officer Jeremy Bohannon reported that he arrived to Student Support Services to interview the employees. He said all three employees attested to hearing the barking from the service animal.
Bohannon reported he then located the student and her dog nearby and noticed that her dog was off its leash at that time.
He informed her that all service animals needed to be leashed at all times, and if her dog lashed out at another person or animal again, her dog could be excluded from campus in the future.
On Feb.15, a trespassing report was filed by Campus Police Officer David Madden.
Madden reported that at 1:31 p.m., there were three men skateboarding on the Plaza. Madden said he asked for their identification, before explaining the college policy that skateboarding is not permitted anywhere on campus.
Madden determined that two of the men were OCCC students. He reported that the two students apologized for the violation of policy, but the non-student, 19, refused to provide his identification.
The non-student, whose name was redacted from the report was uncooperative and used some profanity, Madden reported.
This visitor was escorted from OCCC without futher incident.
Some information was redacted from the reports under the direction of Marketing and Public Relations Director Cordell Jordan, who said names are redacted "according to OCCCPD Standard Operating Procedures involving information released and information withheld."
To obtain a copy of the procedure, email cjordan@occc.edu.                                                       To contact campus police, call 405-682-1611, ext. 7747.
For an emergency, use one of the call boxes located inside and outside on campus or call 405-682-7872