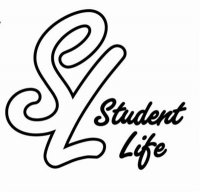 A hopeful message opened the campus lecture on suicide awareness, that life is worth living. Speaker Jenna Howard explained that of the 1,000 people who have attempted to commit suicide by jumping off the Golden Gate Bridge in San Francisco, 16 miraculously lived.
Eight of the survivors were interviewed and every one said that on the jump down, they each wished they had not leaped off the bridge. Howard's message to the 30 students in the audience was that even if they do harbor suicidal thoughts, committing suicide is irreversible and there is always a better way out.
Student Support Services and Student Life hosted the Brown Bag lecture "Suicide Prevention: Saving a Friend from Suicide" in honor of Suicide Prevention Week, which ran from Sept. 9 through Sept. 15.
Howard serves as a licensed mental health counselor at OCCC. She said she and her fellow counselors are available to talk to students who may be experiencing thoughts of suicide, or know someone who is.
Her topics included at-risk demographics, statistics on suicides, myths about suicide, warning signs and clues and steps to persuade someone to stay alive.
The lecture was interactive with many students asking questions and presenting personal anecdotes.
Suicide is the second leading cause of death among college students and is 100 percent preventable, Howard said.
One young lady who asked not to be named said she is a college freshman who recently has had suicidal thoughts. The student explained that since becoming a college student, she has begun to question her future and what she wants for herself. She said the lecture was "eye-opening" and said that she would seek help for her suicidal ideation.
Suicidal thoughts are not unusual, Howard said. In fact, she said, they are quite common. Her lecture stressed the fact that having a suicidal thought does not make a person crazy or abnormal. Howard said that almost everyone has had a suicidal thought at some point in their life.
The important thing is to get help and talk to someone before you do anything that you cannot undo, Howard said.
Student Support Services is available to all college students and can be reached at www. occc.edu/support, or by calling 405-682-7520. You can also stop by Student Support Services located on the first floor of the Main Building.