Sen. Loveless Resigns
OKLAHOMA CITY — State Senator Kyle Loveless, R-Oklahoma City, resigned his office Thursday. Loveless released a short resignation letter.
Loveless said he put his resignation forward with much regret. "The mistakes I have made are the responsibility of no one other than myself," he wrote.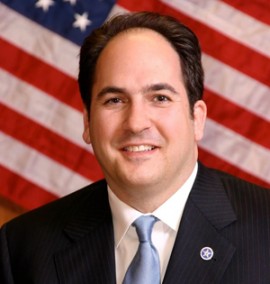 Loveless' district includes Mustang, Valley Brook and south Oklahoma City. Oklahoma City Community College sits just north of Loveless' district. Loveless has been under investigation by the Oklahoma Ethics Commission and the Oklahoma County District Attorney's office for not reporting campaign contributions during his last political campaigns.
Loveless confirmed that he was cooperating with an Oklahoma ethics Commission investigation earlier this year regarding him not reporting campaign contributions.
Oklahoma state president pro tempore Mike Schultz said he had accepted Loveless' resignation.
"Today, I received and accepted the resignation of Senator Kyle Loveless, effective immediately," Schultz said. "I wish Senator Loveless and his family best wishes moving forward."
Loveless is the second member of the Republican-controlled Senate to resign this session. Earlier this year, state Senator Ralph Shortey, R-Oklahoma City, resigned after he was found in a motel room with a 17-year-old boy.