Scientific breakdown of deliciousness
The struggle is real, my friends, the struggle to find the time and inspiration to eat good…err well. To aid you in this struggle may I suggest you take in a few episodes of "Good Eats," the Food Network series which ran from 1998 to 2012. In 14 seasons, "Good Eats" covers  a wide array of cooking and food topics. Currently season three is available on Netflix which has been rebroadcasting the older seasons on a rotating basis.
The show is hosted by Alton Brown. His face is all over Food Network now, but it was "Good Eats" that launched his career in cooking television. Brown's dissatisfaction with the cooking shows broadcast at the time led him to create the concept while filming commercials in the '90s. Then he had to spend two years studying at the New England Culinary Institute to get the knowledge he needed to host the show. The result is a cooking show that is not quite like anything else on television.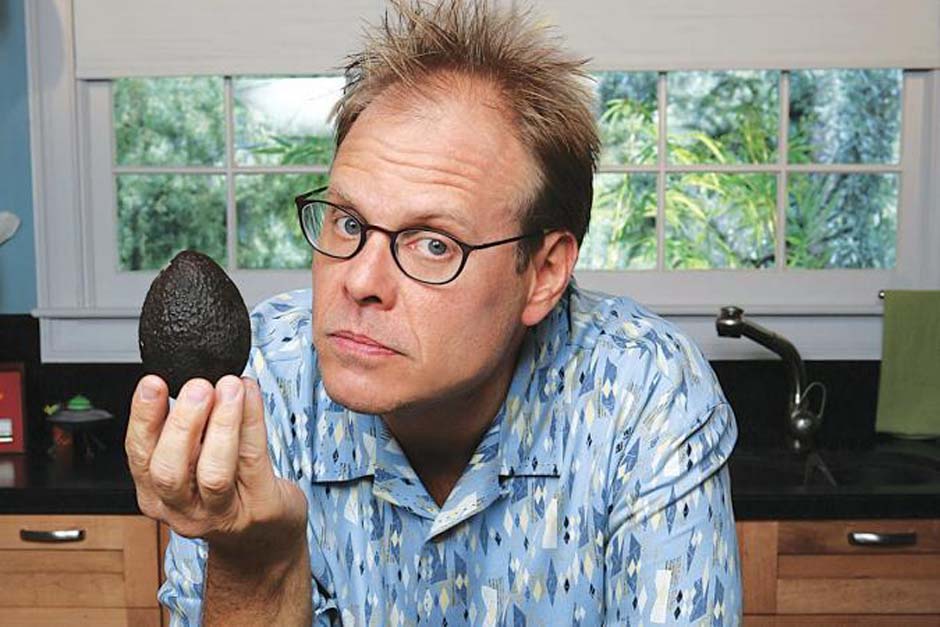 The sets, the costumes, the puppets all set "Good Eats" apart from other cooking shows. Pirates, the devil, a giant tongue with a talking taste bud, a time machine are just a few of the things that appear in different episodes. The sets are low budget, the costumes and acting are terrible, and the puppets are ridiculous, but in a good way.
The presentation may be silly, but the recipes are not. Each show is dedicated to a theme, with several recipes centered around it. I've never really liked grilling, but one of my favorite episodes went through how to make a meal, including dessert, out of kebabs. Another involved the manufacture and all the different uses for vinegar.
Brown has a way of making things that seem intimidating at first look simple, like preparing and cooking whole fish, or buying a whole tenderloin to butcher yourself, and using it in a variety of recipes. There are also a lot of useful basic techniques like how to deep fry food so it's crisp not mushy.
The show is fun, but if you're just in it for the recipes, you can find them at www.foodnetwork.com/shows/good-eats.html. Whatever the recipe, you can be sure that if you follow Brown's advice the result will be "Good Eats."