Science prof Kyker presented with NISOD award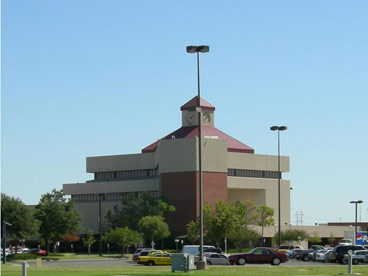 A science professor who said she loves all kinds of animals, except snakes, is this year's winner of the teaching award from the National Institute for Staff and Organizational Development.
The science department named Professor Kim Kyker as an outstanding instructor.
Born and raised in Durant, Kyker has graduated from the University of Oklahoma Health Sciences Center with her undergraduate degree in zoology and her master's in biochemistry and molecular biology.
She worked as an adjunct professor from the years of 1995 to 1999. Kyker is now a full time professor at OCCC and said she loves teaching and interacting with students.
"I love the atmosphere at OCCC," Kyker said.
She said her passion for science started at the age of 7 when she became interested in studying nature and animals.
Two of her biggest inspirations are Jacques Cousteau, a French scientist who studied life in water, and Jane Goodall, an ethologist associated with studying the habitats of chimpanzees.
Winning the NISOD Excellence Award was "an honorable moment and a surprise," she said.
Kyker's students describe her as a fun and interesting professor who will make sure you understand the material.
Kyker said her future goals are to keep offering excellence in the classroom and making the learning experience more enjoyable.
Also, she said, she would like to learn how to play guitar better than she already does.
The NISOD award has been given in Austin, Texas, since 1989. It recognizes the hard work of teachers and professors that promote and support higher education.
To contact Nima Tajbaskhsh, email onlineeditor@occc.edu.