Scholarship honors new president
A scholarship will be awarded in the name of OCCC's new president, Dr. Jerry Steward, during his investiture ceremony Oct 30. The faculty will present the one-time gift, said Professor Ginnett Rollins, chair of the Faculty Association.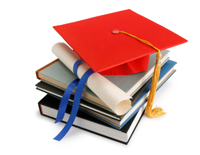 The Faculty Association voted unanimously to present the award at the meeting Aug. 25 instead of a personal gift as a show of appreciation for Steward accepting the position.
"The money is being raised by faculty through donations," said Rollins, who teaches modern languages.
She also said that faculty will continue to take donations through the end of October and anyone can contribute.
The total amount of the fund was not available at press time.
In an interview with Rollins she said the only stipulation the president asked was that the scholarship go to a truly needy student.
Professor Nate Vanden Brook, who chaired the Faculty Association last year, led the fund drive. He stated the intent in an email to the faculty: "Financial hardships are one of the largest barriers our students face and this scholarship is a great way for the faculty to welcome our new president and let our students and the community know that the faculty, staff and administration of OCCC want to ensure every student has an opportunity to be successful."
Rollins commended Steward for his devotion to the college.
"He has a heartfelt love of OCCC and in particular the students, then the staff and then the
community," she said. "He has been around a long time. He is coming in at a difficult time. He
is aware where the college has been and where he wants it to go."
She said Steward is involved with developing the Capitol Hill Center, which will be an extension of OCCC. He is also working on something to replace the Aquatic Center.
For more information, or to donate to the scholarship fund contact Professor Nate Vanden Brook at nvandenbrook@occc.edu or Professor Ginnett Rollins grollins@occc.edu.