'RoboCop' remake fails to deliver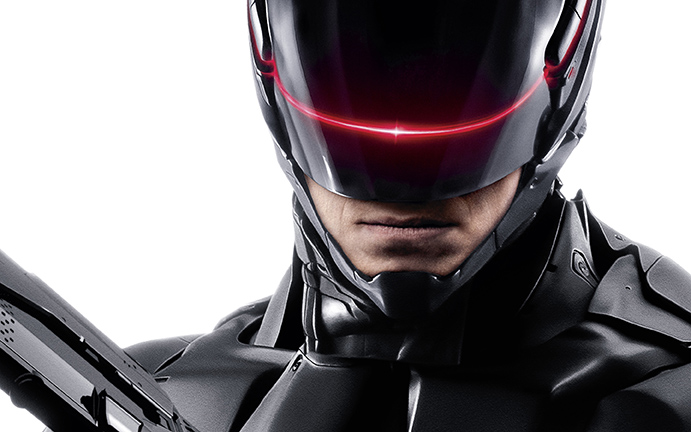 When you're dealing with an action-packed, man-against-the-world movie such as "RoboCop," there are two things that can either go completely right or utterly wrong: the action and the ability to keep the audience on the edge of their seats.
Sadly, the movie accomplished neither for me and in contrast was disappointingly plain and uneventful. The movie follows Detroit cop Alex Murphy, played by Joel Kinnaman, in the year 2028.
When Alex is critically injured in a murder attempt, his quality of life is jeopardized.
His wife Clara, played by Abbie Cornish, is given two options: let her husband live the rest of his life as a vegetable or turn his body over to OmniCorp in order to turn him into their first American half-man, half-machine cop.
When Clara hesitantly makes the decision to give Alex a second shot at life, the corporation intends to use Alex's ability to perform above-average physical tasks without fatigue to turn him into the perfect crime-fighting machine.
However, when Alex's human characteristics and instincts interfere with the system, he takes matters into his own hands — facing his own enemies and making new ones along the way.
When it comes to plot, "RoboCop" nails it.
The highlight of the movie is the outstanding performances by Cornish and Gary Oldman, who plays leading scientist Dr. Dennett Norton.
However, their performances don't make up for Kinnaman's lackluster one.
The movie also offers some pretty innovative concepts and interesting CGI.
However, it fails to deliver excitement and avoid predictability.
The action scenes are bland at best and while the 2014 reboot is quite different from the 1987 original, I wouldn't say it's necessarily better.
The movie isn't bad but it definitely did not meet my expectations.
For a movie whose concept is better than its execution, "RoboCop" is great if action and excitement aren't top priorities.
Otherwise, save your money and wait until the movie is available on Netflix or Redbox.
Or better yet, watch the original 1987 movie.
Rating: B-
To contact Paris Burris, email labassistant@occc.edu.