Reznor nails ever evolving sound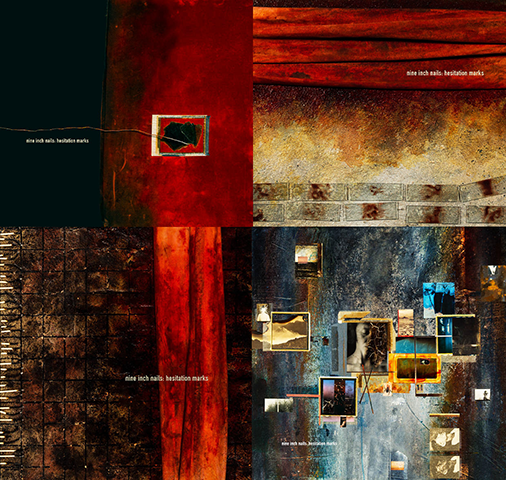 Nine Inch Nails released their breathtaking eighth studio album "Hesitation Marks" Sept. 3 which was a relief to many fans due to the more than five-year wait. I myself wasn't worried because I know you can't rush the genius that is Trent Reznor.
I indulged myself with the album set on repeat and became consumed by the music almost instantaneously. It is comforting to know that Reznor still pushes the musical envelope, and isn't afraid to cross the line and overstep compositional boundaries.
Reznor continues to challenge himself, yet retains his distinct style.
NIN is an ever-evolving organism. If fans want to keep up with the evolution of the band they need to adapt and overcome to appreciate them effectively.
I have heard mixed reviews about the album which came as no surprise.
Original NIN fans miss the more controversial and opinionated side of the band with their past songs like "Head Like a Hole" while new fans like the change of pace after Reznor released the album "With Teeth" — an album influenced by his struggle with, and recovery from, alcoholism and substance abuse.
Since then, the NIN sound has teetered on the edge of mainstream. This album definitely seems like a return to form. I feel privileged to hear another one from NIN. I think it's tragic that fans can't see this album as a progression of the band and stop constantly comparing it to earlier releases.
This album is well written and composed. It incorporates the perfect blend of new directions and old directions, sounds amazingly different yet extraordinarily familiar. It's evident that the band is different, yes, but still NIN.
I can't stress how important it is to listen to this album from start to finish to really appreciate its genius. It exceeds all expectations.
Rating: A+