Returning students can enroll now for spring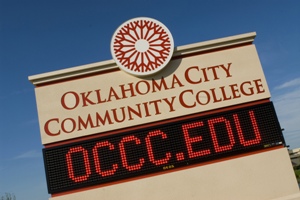 Philosophy major Lauren Warr is anxiously awaiting her chance to enroll for the spring semester. "I didn't get some of the classes I wanted to this semester because I waited too long last semester and they were full," Warr said.
For returning students looking to enroll in the spring semester, early registration is currently open.
New students can begin enrolling Oct. 15. The Spring 2013 semester begins Jan. 22.
Warr said it's wise to enroll early, not wait like she did.
She said she ended up taking early morning classes as a result of enrolling late, something she wasn't too excited about.
Stu Harvey, executive director of Planning and Research, said enrollment is expected to be down in Spring 2013 in comparison to Spring 2012.
"Most of the time there are fewer students in the spring than in the fall," Harvey said.
Warr said she likes the expected decrease for the spring semester because it gives her a better chance at getting into the classes she wants.
Harvey said there are approximately 11,000 students enrolled this fall semester.
There are a number of ways to enroll, including online through a student's MineOnline account.
There, students are able to search and register for classes, as well as go through a piloted course to plan their upcoming semesters with the classes needed for their major.
Warrsaid when she first started at the college, she enrolled through a school provided adviser, but now — into her third semester — she prefers MineOnline and its search features.
According to the 2012-2013 OCCC Catalog, the Admissions Office, located in the Main Building, will begin having extended hours on Jan. 8.
For more information on enrollment, call the Admissions Office at 405-682-7580 or visit www.occc.edu.
To contact Mitchell Richards, email staffwriter4@occc.edu.