Relationship violence explored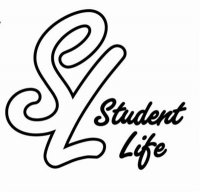 October is Domestic Violence Awareness Month, said Jenna Howard, licensed counselor and social worker in Student Support Sevices.
Student Support Services and Student Life will be hosting Relationship Violence Awareness Week Oct. 11 through 15, she said.
The week of workshops is dedicated to helping those who are experiencing domestic violence and to those who want to help, she said.
Howard said the first of these seminars is a Brown Bag luncheon on warning signs. The presentation will be at 12:30 p.m. Tuesday, Oct. 12, in College union 1. Students are invited to bring their lunch."We will be covering various issues such as sexual assault, violence, hazing, and bullying," she said.
Howard said from 9:30 a.m. to 2:30 p.m. on Wednesday, Oct. 13, in the Union Foyer, will be recognition for the Silent Witness.
Silent witnesses on display are represented by blank cardboard cut-outs of victims.
These are the victims who had been murdered as a result of domestic violence.
This will serve three purposes, Howard said: remembering and honoring those who were murdered by domestic violence; raising awareness worldwide about domestic violence; and connecting people with successful programs for ending the violence.
There will also be a Brown Bag lunch speaker on "Relationship Violence" the same day at noon in college union 1, Howard said.
"This gives information on how to know the signs, and on how to help a friend," Howard said. This Brown Bag topic will be presented by Erin Walker, YWCA director of Outreach and Volunteer Services.
At 12:30 p.m. Thursday, Oct. 14, in College Union 3, will be the Self Defense Seminar. Lt. Kevin Johnson, with the Oklahoma County Sheriff's office, will be giving vital information on how people can protect themselves and their family from an abuser, Howard said.
The last day of the series will be an OKC-GO service day. Volunteers from the OKC-GO scholarship program will work at the YWCA from 12:30 to 4:30 p.m. on Friday, Oct. 15.
Students wishing to attend this event need to pre-register by Oct. 14 at occc.edu/studentlife website Volunteers need to meet in Student Life by 12:30 p.m. on Oct. 15.
Most domestic violence situations begin with verbal abuse and isolation of the victim, Howard said. Research indicates it takes at least seven times for a victim to leave the abusive relationship and actually stay gone.
"This seminar could be a steppingstone into getting that type of helpful information to the right people," Howard said.
For more information on these events, contact Student Support Services at 405-682-7520.