Rec and Fitness programs successful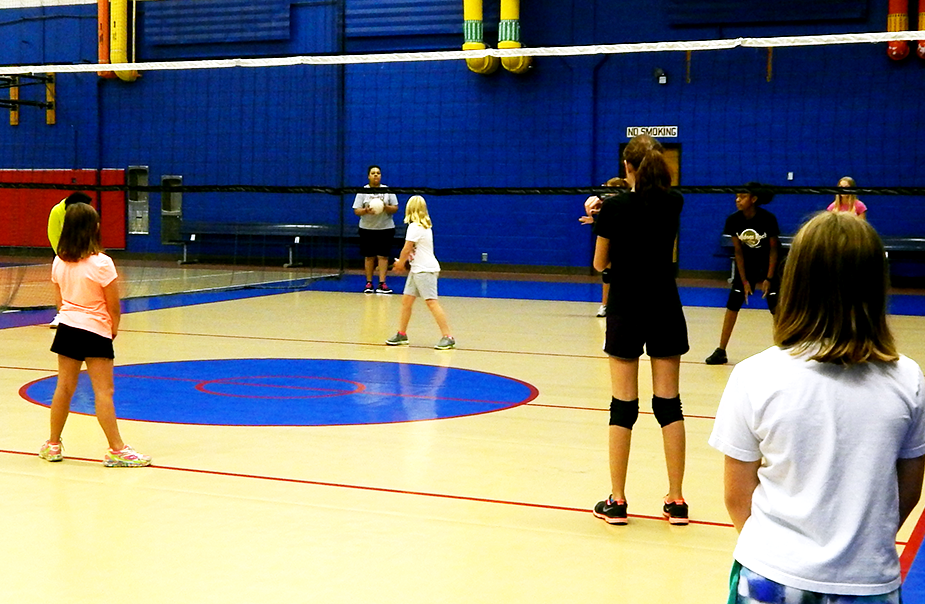 This summer, OCCC's recreation and fitness program for children has consisted of several popular sports and activities camps such as basketball, soccer, karate and swimming.
"The camps have all filled up," said Sports and Recreation Specialist Eric Watson.
Watson said not any one specific camp has been the most popular with the estimated 500 campers.
"They're all very popular and all have had a good enrollment of kids participating," he said.
Watson said each camp provides various activities that keep each child involved at all times so there is no "sitting around."
The camps have morning and afternoon sessions, he said. Morning classes are from 8 a.m. to noon; evening classes are offered from 1 to 5 p.m.
Watson said both sessions have staff members who help out with the camps and teach the participants the required sport or activity. He said the program offers more camps each year but doesn't change the format.
"The camps have been able to stay consistent," Watson said. "Parents tend to like the format of the camps."
There are morning and afternoon sessions that run four hours each where children get the opportunity to learn a lot about their chosen sport.
Watson said most campers are between the ages of six through 12. He said a few of teens attend but not many.
However, he said, the camps do a good job of providing entertainment for all ages by having competitions in each sport.
Watson said he chose to be a part of this program because of his work with the YMCA in the past. He said he has been a part of organizing camps for children for awhile now.
The current camps run through Aug. 9, he said.
Parents can sign their kids up for next year's program beginning in April.
Those who sign up in April will receive a discount, Watson said.
Watson said he is proud of the program.
He said the camps provide good interaction between the kids so they can possibly meet new friends.
For more information about the program, call the Recreation and Fitness number at 405-682-7860 or email ewatson@ewatson@occc.edu.