Professor Boyle relates to students through music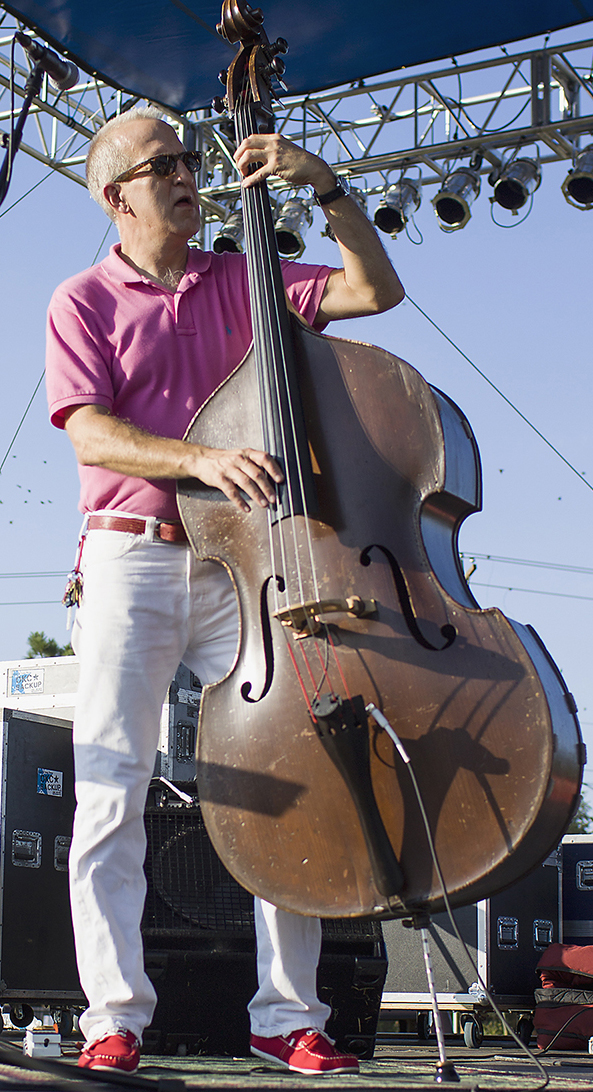 The average teacher does not dress in the newest line of Hugo Boss, and striped blue and grey dress socks. However, for music Professor Michael Boyle this style personifies his calm poise but sophisticated nature when he communicates.
Boyle seems to think about every word, carefully.
Communication for him is essential. This shows in his way of thinking.
"If I played in [major league baseball,] I would want to be the first baseman.
"Everyone eventually has to get on base, so I would know everyone in the league," he said, smiling.
He truly does enjoy talking to people and it comes as no surprise he had multiple students pouring through his office door although he was only teaching online during the summer.
Another passion of his is music. Boyle said he travels every two years to meet up with the 1,000 top bassists in the world.
An almost underground society within themselves, he said, they hold up to 15 concerts within four days with this past year being Rochester, N.Y.
The International Society of Bassists is widely considered the elitest of their craft, Boyle said.
He said more than 49 countries are represented through a wide range of musicians who teach, play and love the double bass.
Musicians such as Matt Ulrey who is headlining the World Class Jazz concert series is a regular, Boyle said.
Oklahoma City hosted the event back in 2007, Boyle said. With a gleam in his eye, said he is hoping Seattle or Boulder, Colo., will be a future site.
Prior to becoming a professor, Boyle said, he was a chef in Seattle.
"Most chefs have a garbage can in their backyard of their restaurant," he said.
"I had one of the most beautiful mountains in the world in mine."
In his free time, Boyles said, he gigs with his local jazz band, holds season tickets to the Lyric Theater, and indulges in a few hot dogs and Oklahoma Sooner football.
He said by creating balance in his life, he is better able to relate to his students and they to him.
Boyle said that buffering zone can separate a good professor from a great one.