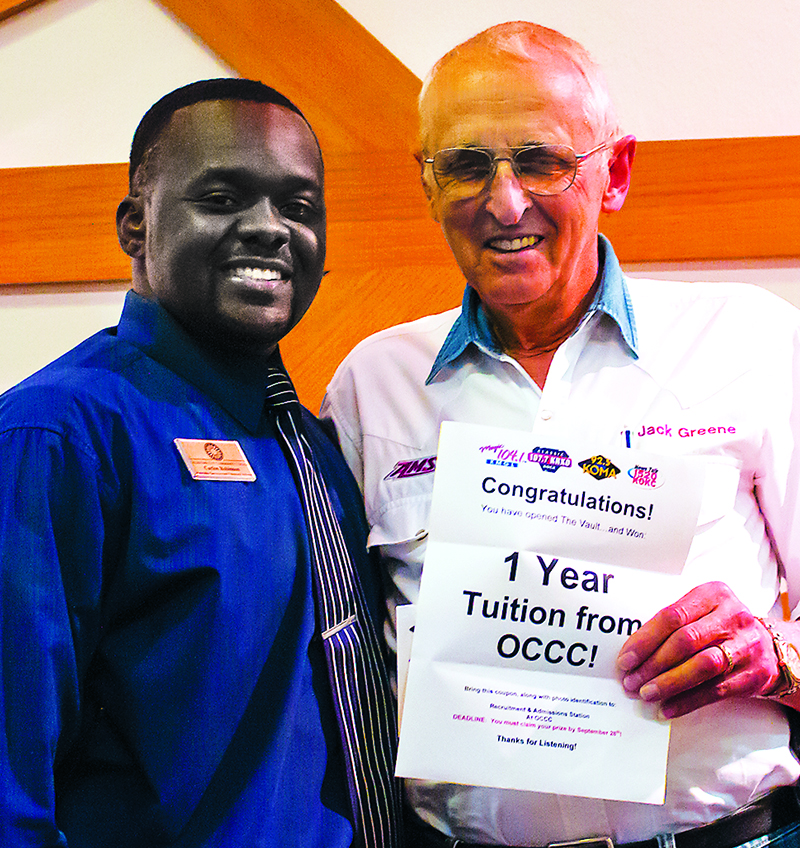 Prize Vault grand prize winner Jack Greene stands with Carlos Robinson, extended service and outreach advisor, in the OCCC College Union on Aug. 30.
Greene's wife Carol said they were talking about what to do if they happen to win the one-year tuition while driving to the radio station sponsored event. She said they plan to take some enrichment classes together.
KOMA 92.5, KMGL 104.1, and KRXO 107.7 brought the Prize Vault to OCCC's campus.