Prices increase at Carson's Cafeteria and coffee shop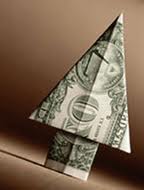 To the Editor:
Effective Aug. 22, Carson's Catering and Food Concepts will implement price increases in the café and coffee shop.
As most of you know, food costs have been steadily going up for the past several years.
With the exception of bacon, we have not raised our prices to offset these increases in food costs.
However, the increases have now reached the point where we can no longer absorb them, and continue to offer the same quality and variety of foods that our customers are used to enjoying.
In addition to increasing food prices, the cost of paper and plastic products has also risen over the past several years.
This has also contributed to our need to increase our product prices in both the café and the coffee shop.
The last price increase in the café was approximately three years ago.
The coffee shop prices have not increased since it opened in July 2007.
Food costs have been negatively impacted by our severe winter last year, high temperatures this summer, international demand for commodities, and increased fuel costs.
All of these factors are outside our scope of control and result in higher food prices for everyone.
Our café and coffee shop prices remain competitive with other food service establishments in the area. We continue to believe that we offer excellent food and service at an affordable cost.
Thank you for your support.