President Paul Sechrist helps students on first day of classes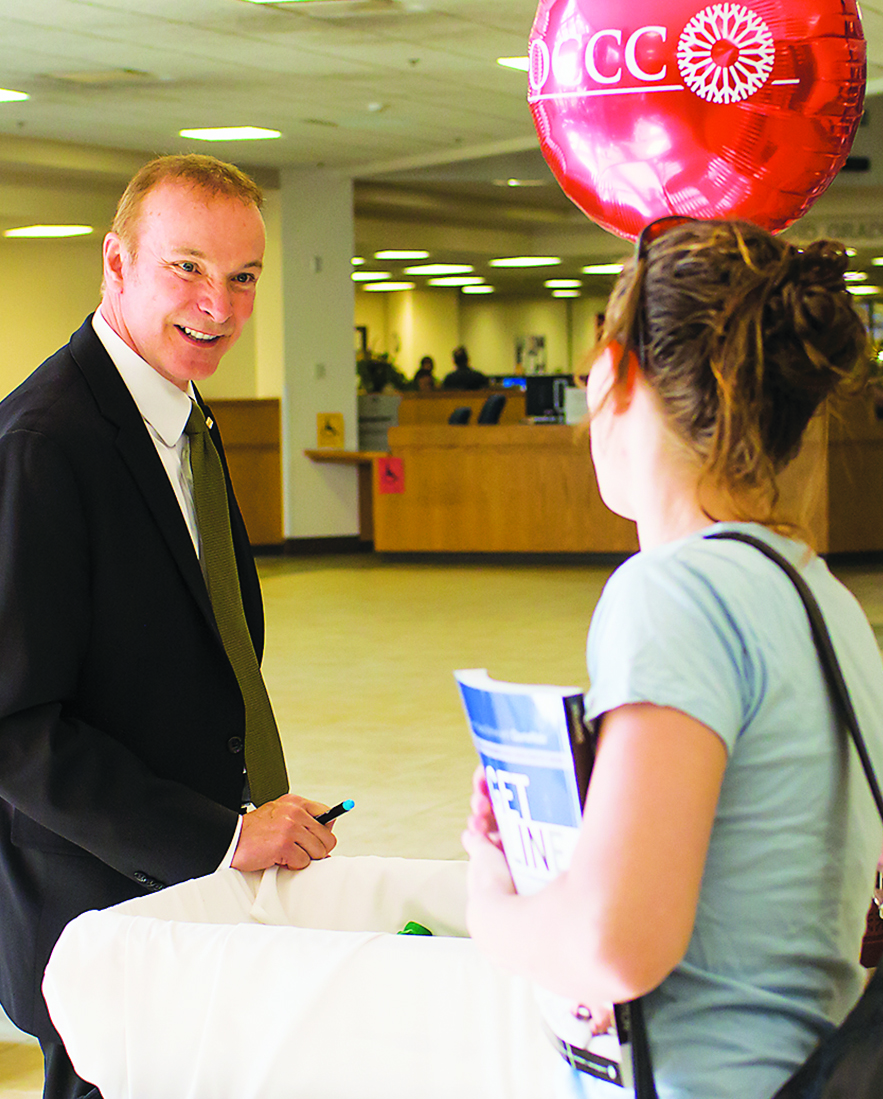 OCCC President, Paul Sechrist, greets students and offers coffee and water on the first day of fall classes, August 20.
President Sechrist said, "I do this at the beginning of every semester. I've been helping students find their classes and started thinking, 'Well, maybe they'd like some coffee or water.' It's an opportunity for me to interact with students while welcoming them to OCCC and hopefully helping to keep them awake during class."
To contact Chris James, email pioneerphotog@occc.edu.