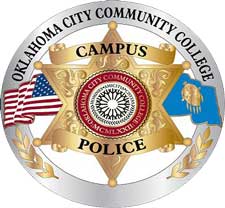 A possible attempted car theft, a man with a hatchet, and an unconscious student were reported to campus police recently.
A possible car theft in parking lot B was halted by campus police at about 7:45 p.m. on Sept. 17 after a caller described two men in dark clothing trying to break into a 2006 Ford Mustang.
Officers P.T. Solinski, Zach Andrews, and acting Sgt. Jeremy Bohannon responded to the call.
Once there, they encountered a man, 23, who said his brother, 24, had locked his keys in his car.
He said he was trying to help him get them. He said his brother was in the library.
A man exited the library and was identified by the man as his brother. That man backed up the claim that he had locked his keys in the car when he had been there earlier with a friend.
The report shows the car was found not to be registered to any of the men. It had an expired license plate with with an invalid 2016 sticker, and none of the men, whose names were all redacted from the report, had a valid driver's license.
Bohannon said campus police declined to help the men gain access to the car.
Since no actual crime had been committed, the two men were permitted to wait in the library until someone arrived to drive them away.
Bohannon ordered the Mustang to be impounded after an unsuccessful attempt to contact the car's owner.
OCCC Capitol Hill Center employees received a scare when a man with a hatchet walked by the building recently.
At 4:30 p.m. Sept. 17, employee Gloria Torres reported seeing the man on the sidewalk by the building.
OCCC campus police Dispatcher Van Ninh called the Oklahoma City Police, who stopped the man, but released him after he told them he was on his way to a friend's automotive shop.
Reports show that Officer Gordon Nelson attended a medical call regarding an unconscious woman in room 1H1 in the Health Professions Area at 1:37 p.m. on Sept. 17.
Upon arrival, Nelson reported, the student, 18, was breathing but unresponsive.The woman, whose name has been redacted from reports, was transported by EMSA to St. Anthony's hospital.
Student Tanner Wallace, 20, came to campus police on Sept. 23 complaining of another student hitting him after he made jokes in class.
Wallace said the student, whose name was redacted from the report, said Wallace was "insulting her" with his jokes.
Wallace declined to press charges, the report said.
A missing iPhone 4 was reported to campus police at around 7 p.m.on Sept. 23 by student Austin Moore, 21.
Moore told campus police he had left the phone in room 1CS of the Arts and Humanities building after a class that had ended at 4 p.m. The case is still open.
Some names were redacted on the reports under the direction of Marketing and Public Relations Director Cordell Jordan who said names are redacted "according to OCCCPD Standard Operating Procedures involving information released and information withheld." To obtain a copy of the procedure, email cjordan@occc.edu.
To contact campus police, call 405-682-1611, ext. 7747.
For an emergency, use one of the call boxes located inside and outside on campus or call 405-682-7872.