Popular flag football games return in spring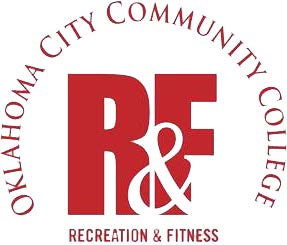 One of OCCC's most popular intramural sports, flag football, is making a return to the intramural lineup for the spring semester, said Intramural Sports Assistant Matthew Wright.
Not on the original spring sports roster, Wright said the new sport was added after spring break, along with weekly basketball tournaments, as a way to finish the semester of intramural sports in a strong way.
"I'm going to try to do another flag football season here in a couple of weeks," he said. "That's going to be on Thursday nights, but I'll have more info on IM Leagues for that."
Flag football eliminates the danger that contact football has by allowing players to pull flags from around an opposing player's belt to take the place of a tackle.
Any sort of excessive physical contact will result in a penalty.
Wright said the field behind the Aquatic Center will be used for the games. The field is smaller than regulation football fields because of the the less competitive nature of intramural sports.
Wright said that while the games will have a downs system for possession like normal football, the system will be somewhat different.
"There are three sections of 18 yards," he said. "You get the ball at the 10, and you have four downs to make it to the 18-yard line.
"Once you cross over, you have four downs to get to the next 18-yard line, and then four downs to get into the end zone."
Students can sign up at imleagues.com/occc, or by visiting the Recreation and Fitness office on the first floor of the Main Building.
Students can start a team, sign up for an already existing team, or sign up as free agents.
Teams must have seven players to participate. The season will last until the end of the semester.
For more information, contact Matthew Wright at 405-682-1611, ext. 7684, or matthew.j.wright@occc.edu, or contact the Recreation and Fitness office directly at 405-682-7860.
To contact Clayton Mitchell, email sportswriter@occc.edu