Politics made easy through free application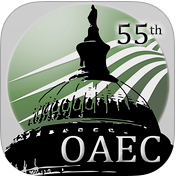 Political players are easy to confuse. Given their common traits — predominately white, male and old — they can look a lot alike.
I'm going to let you in on a little secret to help keep track of who your Oklahoma state and local representatives are.
The Oklahoma Association of Electric Cooperatives sponsors the Oklahoma 55th legislature app. It is the only app I know of that offers a complete, up-to-date database with pictures, contact info, committees, districts, and party affiliation for both state and national members of Congress.
Think you just saw your legislator leave the bathroom without washing his hands? Check out the app's picture of him so you can remember the name and tweet at him.
Wondering if the crazy person holding a snowball on the Senate floor to prove global warming doesn't exist is your senator?
It probably is, so why don't you go ahead and write him a letter, or maybe, never vote for him again.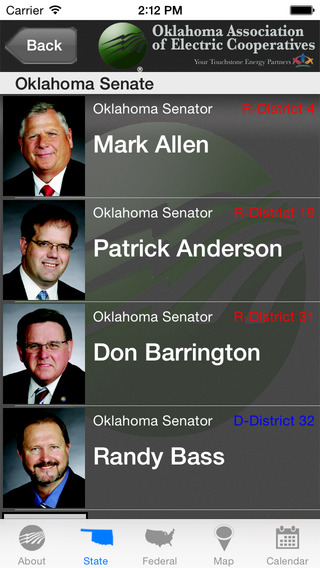 The app stores a notes section for each congressperson. That is where I like to keep links to my favorite articles about them.
Unfortunately the notes section has a limit, so for special cases — like everyone's favorite Gov. Mary Fallin — you may need to go ahead and upgrade to a file folder, or even cabinet, to store all the incorrect or disagreeable things she has said.
My favorite thing about the app is the map function.
You can drop a pin anywhere in the state and see your U.S. House district, Oklahoma House district, and state senate district.
I find this useful when you tell someone to write to his or her congressperson and that person replies with a half-hearted, non-committal response that he or she doesn't know who that is. I whip out the app like, ta-da!
Personal responsibility in your government!
The OAEC 55th legislature app is free and relevant until January 2017 so why not download?
It is available for Android and iPhone in the app store.