Political parodies for political life
Loaded with comedy, costumes, original musical numbers and, of course, mild innuendo, the Capitol Steps presents "Mock the Vote" — a performance of political parodies.
KGOU public radio station and OCCC have teamed up to bring the nationally-recognized Capitol Steps to the OCCC Visual and Performing Arts Center at 8 p.m., Saturday, Aug. 22.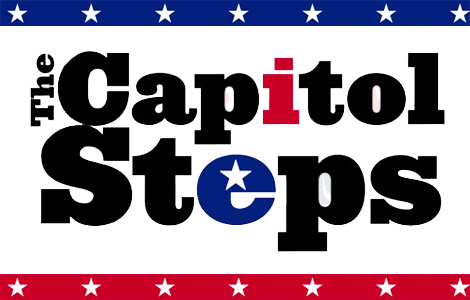 Program Manager Jim Johnson said it's a group that used to all be congressional staffers and many are still involved in the political process. Now, they have included professional actors and comedians into the group, he said.
The Capitol Steps typically creates a one-hour radio program of their best skits for KGOU to air annually on July 4 and New Year's Eve, Johnson said. Listeners can tune in to KGOU-FM 106.3.
The performance at OCCC will provide a unique setting for the audience as the group performs various skits, impersonations and songs, Johnson said.
"This live performance gives us the opportunity, gives any of their fans the opportunity to actually see it go down on stage," he said.
"There's a lot of witty music … where they'll take a familiar melody and then they'll put the topical jokes, the political satire, and mix it into that melody."
Johnson said the Capitol Steps come from all walks of political life, so the comedy is not biased toward one specific party.
"I think they (evenly) poke … fun at both parties or different politicians," he said. "They also have some pretty good impersonations, like former President Clinton or Obama or Bush. So they're a lot of fun."
OCCC's Cultural Programs Director Linda Bosteels said the Capitol Steps performed at the college years ago and seemed like a natural choice for one of this year's events.
"We decided on the Capitol Steps because they're very current," she said. "It's almost election year and they're very good. In fact, they're hysterical, I think. We thought it would be a great opportunity to bring them back to Oklahoma City."
Computer Programming major Josue Maldonado said he's definitely interested in seeing the show.
"Yeah, I think it's kind of cool," he said. "That's awesome. I love political satire."
Diversified studies major Shannon Murray said she would be interested in the performance as well.
"It'd be interesting to see other people's point of view," she said
To hear a sample of the Capitol Steps' parodies, visit www.capsteps.com. For more information, visit occc.edu/pas or call 405-682-7579. Tickets can also be purchased for $35 to $45 at www.tickets.occc.edu.