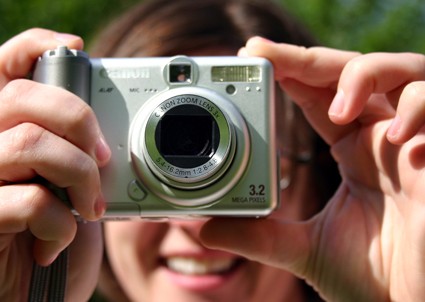 The Oct. 12 Photography Club meeting was all fun and games as members planned its booth for OCCC's annual Halloween Carnival Oct. 29, in the College Union.
Vice President Megan Riggs said the club is reorganizing after nearly a year without any members.
During the first meeting, she said, members also elected officers, including Julie Bragg as president.
Students Rachel Privett, Jodi Jackson, Gayle McKinney and Michael McMillan also were elected to official positions.
Riggs spoke of some of the ideas she has in store for the club.
"Since there hasn't been a club in almost a year, we really just want to try new things and ideas," she said. "We really want to open things up for hobbyists as well as people looking to make this their career."
Riggs said she hopes to host monthly photo walks around the college, as well as have monthly themes for club pictures and offer feedback with other members on personal photography projects.
She said she also hopes to start community service activities sponsored by the club.
There will be at least one community service activity per semester, Riggs said.
"It's really brand new for us," she said.
About 15 people have joined up so far, Riggs said, but said the club is looking for more members.
"New members don't have to be photography or graphic communications majors," she said.
"The club is open to any interested student and there are no dues."
Riggs said the club might also try to host some photo displays of pictures taken by members.
The Photography Club meets at 4 p.m. every other Tuesday.
For more information, visit the Student Life page at www.occc.edu/StudentLife or call 405-682-7523.