Philharmonic, pianist to perform Feb. 14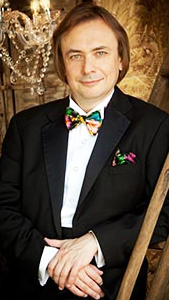 The Oklahoma City Philharmonic Orchestra, with pianist Valery Kuleshov, will take the stage at the Grand Opening Concert for OCCC's Visual and Performing Arts Center Theater on Friday, Feb. 14.
Now an artist-in-residence at the University of Central Oklahoma, Kuleshov is a renowned pianist who has claimed a number of international prizes, according to the OCCC website.
Though the center has already had two separate inaugural events, this concert will be the first performance ever held in the new multimillion dollar theater, said Lemuel Bardeguez, director of cultural programs.
Free tickets are being provided to donors and various members of the college faculty and staff by invitation, said Lealon Taylor, executive director of institutional advancement.
Unused tickets, however, may be offered to students.
If they are, Student Life will notify students by email some time in the week preceding the concert.
Even if no tickets are available to students, Bardeguez said, the orchestra will provide a full rehearsal at 7:30 p.m. Thursday, Feb. 13, that is free to all OCCC staff, faculty and students.
"We were excited to have the practice session to be on campus. It would be the perfect opportunity for students to listen and learn," Taylor said.
Pianist Kuleshov also will perform during the rehearsal.
Kuleshov was a Gold Medallist at the Busoni International Piano Competition in Italy in 1987, a Silver Medallist at the Ninth Van Cliburn International Competition in 1993, and a First Prize winner at the Pro Piano International Competition in New York in 1998.
Bardeguez said while most students will not be able to attend this concert, more events will take place, with tickets available for students to purchase.
For more information, call Taylor at 405-682-1611, ext. 7617.
To contact Jake McMahon, email pioneerphotog@occc.edu.