Parking lot reopened after suspicious package found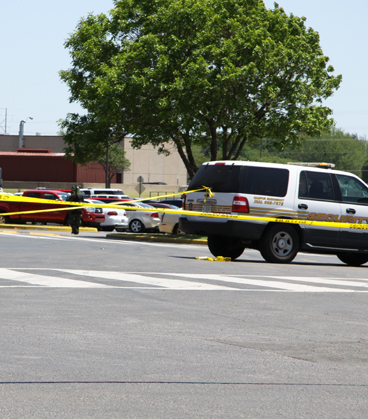 A suspicious package led to a campus parking lot being shut down for about an hour Friday.
At about 12:40 p.m., OCCC's Campus Alerts system issued a message stating that parking lot G, located near the automotive center, had been closed while police conducted an investigation of an unattended package.
All building doors to the lot were locked and students were redirected to other parking lots.
Media Relations Coordinator Cordell Jordan said the suspicious package was a 7-Eleven bag that had a handwritten note reading, "Do Not Touch" attached to it, as well an electrical cord protruding from the bag.
After discovering the bag, Jordan said, OCCC Safety and Security officers contacted the Oklahoma City bomb squad as well as local police officers and firefighters.
The Oklahoma City Bomb Squad inspected the package and determined it posed no threat.
After reviewing surveillance footage, Jordan said, it was determined that a male OCCC student had placed the bag. The student in question was apprehended by campus security and local police in his classroom and taken into questioning, where he was presumed to be released.
Jordan said the suspect was "very cooperative" throughout the ordeal.
An all clear message was issued about an hour later at 1:44 p.m. and parking lot G was reopened.
Keep checking back for more updates.