Pants and plates required in parking lots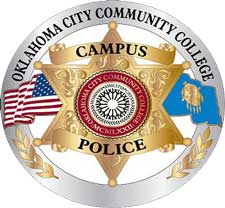 Exposed genitals, thefts and racial graffiti topped reported crimes for the months of April and May, according to information obtained from OCCC Campus Police.
May 23:  A vehicle was impounded for having no license plate and for the driver having no insurance.
Drivers are reminded license plates and insurance are compulsory.
May 12: A male student, whose name was redacted from police documents, was reported by another student to have been seen exiting his truck, exposing his genitals, urinating in the parking lot and then driving off.
The student reported the suspect's license plate and an investigation is pending.
May 10: A student made a threatening gesture toward a college employee in the campus library. No further details were  included.
May 4: A laptop and cellphone were stolen from the men's locker room.
Because there are no security cameras in the locker room, police said no other information was uncovered.
April 28: Police viewing surveillance footage after a complaint were able to spot a white male writing the words "Racist Propaganda in Modern America" onto a flyer hung by the Black Student Association.
The poster advertised a Black Community Conference sponsored by the club.
The subject has not been identified according to the most recent reports.
April 28: One female student reported that another student made her feel uncomfortable.
The police report did not specify what made her feel uncomfortable.
April 27: A woman was charged with trespassing after verbally accosting a bus driver and refusing to exit a metro city Embark bus when she could not pay her fare. The woman, who had her child with her, provided false information to officers.
 A student who had been granted a victim protection order against her ex-boyfriend contacted campus police after seeing his vehicle on campus.
The student was refereed to the title IX coordinator and informed of the escorts provided by campus police.
Some information was redacted from the reports under the direction of Marketing and Public Relations Director Cordell Jordan, who said names are redacted "according to OCCCPD Standard Operating Procedures involving information released and information withheld."
To obtain a copy of the procedure, email cjordan@occc.edu.         
To contact campus police, call 405-682-1611, ext. 7747.
For an emergency, use one of the call boxes located inside and outside on campus or call 405-682-7872.