Oscar winner dislikes award system
Even though Gray Frederickson is a member of the Motion Picture Academy and an Oscar-winner himself, he said he has never cast his vote for the next winners.
The OCCC artist-in-residence and studio coordinator for the Film and Video Production program said he feels somewhat jaded by the process.
"You got there knowing who's going to win," Frederickson said. "If Universal Studios is nominated for a film they put out and Paramount Pictures is nominated for a film they have out, if you are or have been under contract with Paramount, then you're expected to vote for Paramount."
He expects Leonardo DiCaprio to win this year for best male in a leading role, for his character in The Revenant.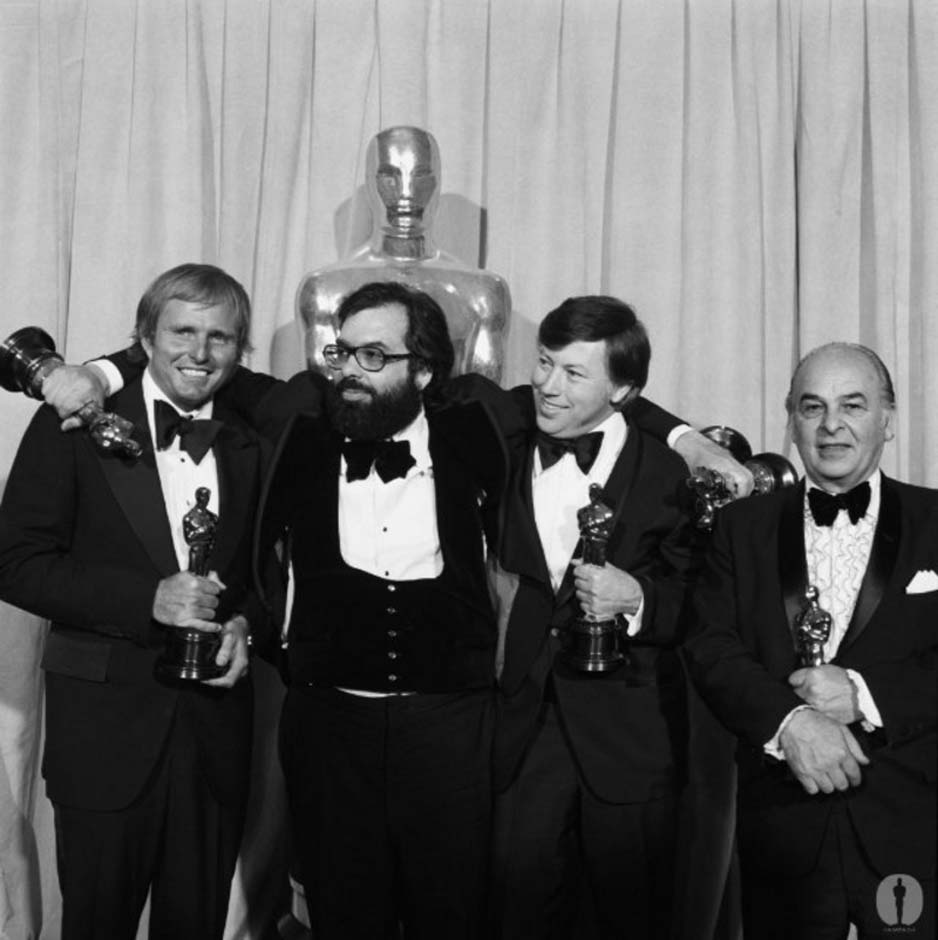 "He crawls through the mud for two hours and wrestles a bear," Frederickson said. "Hell, I can do that, anybody can do that.
"Does he deserve it? No. But he has deserved it in past movies that he didn't get it. So the votes will go to him this year."
Frederickson said the controversy going on this year is ridiculous.
Frederickson is a producer and production manager, known for "The Godfather," "The Godfather: Part II" and "Apocalypse Now, among others."
Frederickson reflected on the year he picked up his first Oscar.
"I thought it was cool just to be nominated," he said, "not to mention I got to sit on the front row."
It was 1972 and Frederickson was nominated, along with Francis Ford Coppola, for co-producing "The Godfather."
After winning several other categories, Frederickson said he realized they were likely to win for Best Picture..
"I looked at Francis and said, 'man, we gotta say something.'"
They were unprepared.
"I'll thank the cast," Frederickson said. "You thank the crew." And that's what they did.
When "Godfather III" was nominated, Frederickson said, he just knew they were going to win.
"We lost to a movie barely remembered," he said. "Kramer vs. Kramer. It's all political."
Frederickson shared some stories from his experience in the field.
His favorite movie that he was involved in was a film called "UHF" in 1989, starring Weird Al Yankovic.
"Al was so much fun," Frederickson said. "He never stopped. He would go and go, then lay down on the set floor and sleep for a few minutes then, when they were ready to film again, he was up and ready."
He said Weird Al was just one of those people you never forget.
Frederickson said he likes to share the knowledge gained through his experiences.
"A producer's job is to get the money for a film to be made." he said. "If you want to produce, it's not an easy job.
"When Dwight Yoakum and I co-produced 'South of Heaven, West of Hell' in 2000, we ran out of money. We had no idea what we were going to do."
Frederickson said Yoakum called excited, just before they were about to go under. Yoakum told him, "I just got two million dollars from Buck Owens."
It proved to be a long-term proposition, Frederickson said.
"We just made the final payment to pay him off about six months ago."
Frederickson said Buck Owens' son called him and said his father told him before he died, he knew Frederickson and Yoakum would make good on their word.