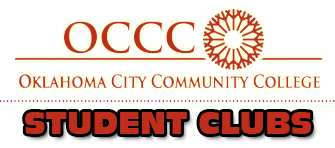 Whether handing out free candy, popcorn, or refreshments, the student groups were eager to meet new faces and get the word out about their organization.
Nearly 40 clubs and organizations gathered in the OCCC Main Building on Wednesday, Aug. 28, and Thursday, Aug. 29, for the bi-annual Student Organization Fair.
Hosted by Student Life, the club and organization fair was represented by a wide range of groups including religious, academic and recreational organizations.
Baptist Collegiate Ministries community Sponsor Jordan Belt said their group was well-received at the fair by both faculty and staff.
"We just like to keep it simple," Belt said. "We love God, we love people and we do that because he first loved us.
"We've had a great turnout this year."
Another group at the fair was Advocates of Peace.
Political science and sociology major Jaquelin Aguirre said she and her sister joined the group while Professor Stephen Morrow was recruiting members from his class last year.
"Our mission is to help resolve issues within our community concerning hunger, poverty, violence and social justice," she said.
"We're planning on doing free lunch bags for the homeless and we're going to have another free hugs event around finals week."
While many clubs at the fair were returning from previous semesters, some new faces also were present.
Journalism and broadcasting major Veronica Wisiniewski started Students Against Destructive Decisions (SADD) this fall.
"We don't have anything like it at OCCC so I wanted to implement something like SADD because it's already a national organization," she said.
"My hope for the club is to raise as much money as possible so we can donate to SADD as well as to maybe get some speakers here to talk about destructive decisions such as violence, drinking and driving, and suicide prevention."
Another new club that caught the attention of many students was the Ballroom Dancing club.
Jeff Wolford, the club's dance instructor, said the turnout at the fair points toward a successful semester.
He said he can't wait to share his expertise with students.
"It'll be good to introduce the OCCC student body to ballroom (dance)," Wolford said. "The fact there has been no outlet at OCCC for that enthusiasm is an oversight which is finally being corrected.
"No background in dancing is required, only a desire to have fun and learn a new skill."
Wolford said the group will cover a wide range of dances to contemporary and classical music.
Students may start the procedure to form a club by picking up a petition from Student Life. Then, the organizer must get10 student signatures along with two sponsor signatures before they can be approved.
To learn more about the clubs and organizations offered on campus, stop by the Student Life office located on the first floor of the Main Building, or visit www.occc.edu/studentlife/clubs.
The office also can be reached at 405-682-1611, ext. 7523.