Opening Day activities planned for Saturday August 13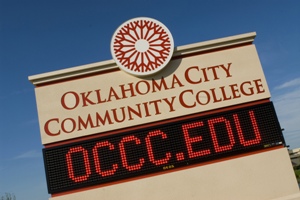 The OCCC campus will be buzzing for Opening Day Saturday, Aug. 13 as new and returning students complete last minute tasks to prepare for the fall semester.
Opening Day will begin as early as 11:30 a.m. Saturday for students wishing to attend a new student orientation.
A second new student orientation will also be available at 1:30 p.m.
During orientation, students should expect to hear from faculty and staff who will share information about resources available to them. Students will also receive information packets to assist them through the day's activities.
"We're excited and we hope everyone can join us," said Student Life Assistant Director, Kendra Fringer.
Students will receive personalized campus tours, interact with other offices on campus and purchase any books and supplies from the Bookstore.
"The tour guide will take the student around campus to all of their classes and make sure they're comfortable and know where to go," says Fringer.
Students are encouraged to bring their schedule, but volunteers will be available to assist them in finding and printing their schedules on campus, Fringer says.
Enrollment and Student Services, Academic Affairs and the Bursar's office will be also be open for business during Opening Day.
Family and friends are also welcomed to attend the free event, which will continue until 4 p.m.
Students may call the Student Life office to register for the event, but are not required to for attendance.
For additional questions about Opening Day, contact the Student Life office at 405-682-7523.