Old game still dazzles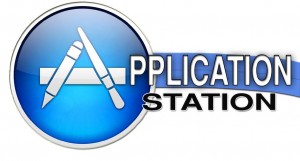 Let's be honest. There are many useful apps out there, but some of the best are games.
Some very intricate games leave very little impression on you, but very simple and straightforward games will keep you playing for hours on end.
This is the case with the mobile version of one beloved computer game: Bejeweled.
Bejeweled on mobile devices is not new and, at this point, everyone should know it is there.
It has been around on iOS devices since 2007 and on the Google Play store since 2011.
Even if you haven't played Bejeweled, if you have played newer games such as Candy Crush Saga, you have been directly affected by Bejeweled (the games are extremely similar).
If you want to play original, simple Bejeweled, look no further than this free app.
However, there are more game modes than just old school, classic Bejeweled.
Newer games such as Candy Crush add a level of complexity by introducing alternative challenges, such as certain blocks that must be destroyed by matching candies together near them and time limits.
These have become parts of Bejeweled as well. There are many game modes now within Bejeweled.
Among others, this includes Butterflies, where you match the butterflies with the same color jewels to prevent them from reaching the top, Diamond Mine, where you match jewels to destroy dirt blocks, some of which contain gold and other minerals that are worth more points, and the famous Blitz game mode, where there is a one-minute time limit to reach the highest score.
Blitz has become so popular it was released as its own separate game, Bejeweled Blitz, with some added features not included with Blitz in the normal Bejeweled game. And I love it as well.
Ultimately however, I appreciate the original Bejeweled game and its many game modes, slightly more.
If you possess some desire to be completely taken over, for hours on end, by a mind-numbingly simple game, there is no reason not to download this game.
They say never to sleep on a classic, and it's definitely a classic.