Oklahomans can now access earthquake app for phones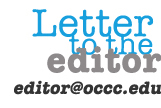 To the Editor:
The American Red Cross has an Earthquake App, putting lifesaving information right in the hands of people who live in or who visit earthquake-prone areas.
This free app — available in English or Spanish — is the third in a series created by the American Red Cross for use on both iPhone and Android platforms.
"This newest app gives instant access to local and real time information on what to do before, during and after earthquakes," said Ken Garcia, Regional Communications director, Central and Western Oklahoma Region of the Red Cross.
"Oklahoma residents will receive earthquake notifications and can monitor activity where other family and friends reside. People who do not live in earthquake-prone areas can have peace of mind knowing you'll have instant information about loved ones."
The release of the app comes nearly a year after an earthquake occurred about 30 miles east of Oklahoma City near Prague, causing widespread damage. The November 2011 magnitude 5.6 earthquake is the strongest ever in Oklahoma. At least two people were injured, 14 homes destroyed and many others damaged in the Shawnee-Sparks area. Parts of U.S. Highway 62 between Meeker and Prague buckled by shaking along pre-existing cracks.
The App features 'Shock Zone Impact Maps' which gives users personalized local impact information to help them make crucial decisions.
Features of the app include:
• Earthquake notifications showing the epicenter, magnitude and intensity maps;
• One touch "I'm safe" messaging that allows users to broadcast reassurance to family and friends via social media outlets that they are out of harm's way;
• Options to view the app in English or Spanish based on user handset settings; • Locations of open Red Cross shelters;
• Simple steps and checklists people can use to create a family emergency plan;
• Pre-loaded content that gives users instant access to critical action steps, even without mobile connectivity;
• Information on events that may happen after earthquakes such as fires and tsunamis;
• Toolkit with flashlight, strobe light and audible alarm; and
• Badges that users can earn through interactive quizzes and share on social networks.