OKC public library celebrates author's life with movie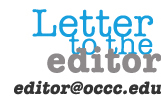 The Southwest Oklahoma City Public Library, located on 2201 SW 134th St., celebrates the life and works of author Harold Keith with a movie showing based upon his book "Brief Garland" at 7 p.m. Tuesday, May 12.
The book was remade in 2006 into a film by Robert Collector and is based on a true story from a 1960s Oklahoma town and the dreams of a local basketball coach.
Keith's accomplishments are wide-ranging, from being the University of Oklahoma's first Sports Information Director to publishing more than 20 books for children and adults.
He received the Newbery award for children's literature in 1958 for his Civil War novel "Rifles for Watie."
Keith was honored during a ceremony May 3 at Norman Public Library Central, in which the library was designated as a national Literary Landmark.
The designation is due to the display of the Newbery medal in the children's department of the library, where it has resided since 1993.
Robert Collector, director and screenplay writer for the film, gave permission for the library and others in the Pioneer Library System to show the film.
The Harold Keith festivities are sponsored by the Pioneer Library System, Friends of Libraries in Oklahoma and the Friends of the Norman Public Library.
For more information on this or any of the programs and services of the library, call 979-2200 or go online to www.pioneerlibrarysystem.org/sokc.
To contact Christian Potts, email onlineeditor@occc.edu