Office helps students overcome challenges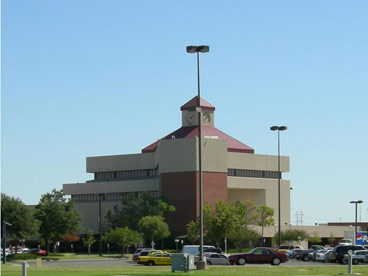 Students encountering challenges as they begin or continue their education at OCCC may not fully realize the range of support services available to help them overcome these challenges.
The Student Support Services office, located in the Main Building, offers mental health counseling, disability accommodations and a learning support specialist.
The TRiO office near the Bursar's office, offers many of these services to first-generation or low-income students or students with disabilities.
Students have to be accepted into TRiO to get help.
There also is a mental health counselor available for students to talk to from 8 a.m. to 8 p.m. in the Student Support office.
"It's someone to talk to," said Pat Stowe, Student Support Services director.
"They will continue to see you as long as you're here.
"It's not long-term counseling. If you need that, they're going to try to hook you up with community resources.
"It's good to know [students] have a safe place to check in and talk about those issues that happened today, right now, that are upsetting them."
Approximately 200 students also are helped in class with accommodations for their physical, mental and learning disabilities.
"We have a lot of different accommodations based on what people need," Stowe said.
There is a full-time American Sign Language interpreter who goes to class with deaf students to translate what the instructor says.
There also is a full-time captioner who captions videos shown in class as well as class lectures and discussions for hard-of-hearing students who don't know ASL, Stowe said.
Other accommodations include screen-readers that help vision-impaired students by turning their texts into audio.
Mary Turner, Learning Support specialist, visits classes like the Success in College and Life course to inform students about the availability of these services and more.
Turner also receives referrals from faculty through an automated retention alert system.
Faculty can e-mail Turner about students they are concerned about regarding their attendance or if they're struggling.
This usually happens after the instructor has made attempts themselves, Stowe said.
"She talks to students about critical thinking skills, about understanding objective tests," she said.
"It kind of depends on the subject they're struggling in.
"She can help you think about how to think," Stowe said.
"She doesn't tutor, but she can certainly point you in the right directions for the tutoring you need."
TRiO is in the same hallway as the Bursar's office. That office is supported by a federal grant and offers many of the same services as Student Support Services, but to a smaller audience.
Karolyn Chowning, TRiO Grant Programs director, said TRiO serves 160 current OCCC students.
"Students can qualify by being first generation, low income or disabled," she said.
First-generation students are defined as those whose parents have not graduated with a bachelor's degree when the student graduates high school, Chowning said.
TRiO accepts applications for the fall during the spring semester, she said. They are taking applications now through April for the fall 2011 semester.
Chowning said the applications are pretty straightforward.
Students are invited to come in for an interview as part of the selection process.
All applications are reviewed at the same time.
"Our biggest selling point for why a student should be a TRiO student is that we offer one-on-one tutoring," she said.
Chowning said the most popular subjects for tutoring are math and science, but tutors can be hired for any subject a student needs help in.
TRiO also offers two part-time learning support specialists that are available for drop-in tutoring, among other things, she said.
Students also can learn about community resources available outside the college.
The wall outside the Student Support Services office has information on student health insurance, wellness and more.
This same information can be found online at www.occc.edu/support.
Students can call the Student Support Services office Monday through Friday at 405-682-7520 to make an appointment with a counselor or learning specialist.
TRiO can be found online at www.occc.edu/trio or reached Monday thru Friday at 405-682-7865.
For more information, visit www.occc.edu.