OCCC third in veteran count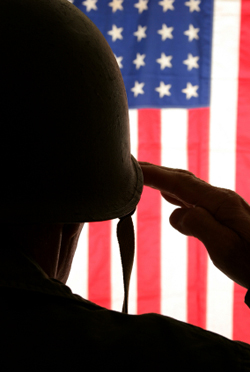 OCCC ranks third in the state for educating veterans, said Janis Armstrong, Veteran Services coordinator.
Last year OCCC enrolled more than 800 veterans and the number has increased this year, even though Armstrong said she doesn't have an exact count yet.
She said the enrollment of military service members has grown significantly as veterans return to Oklahoma to take advantage of the G.I. Bill to receive their college education.
With six different G.I. Bills available, the benefits are a tremendous help, and often pay tuition and fees, and sometimes living expenses, Armstrong said.
The Veterans Services department on campus serves as a location for veterans to get their paperwork started to receive the benefits of the G.I. Bill.
The office employs several veterans who provide a sounding board for those who are reintegrating themselves into everyday activities.
"We help them transition from military life back to civilian life," said John Mansera, a Marine from the Vietnam era.
Armstrong said this is one of the important services veterans need.
"A lot of them come in looking to talk to others with experiences like them," she said.
For more information, contact Armstrong at 405-682-7527 or e-mail jarmstrong@occc.edu.