OCCC summer parking should be a breeze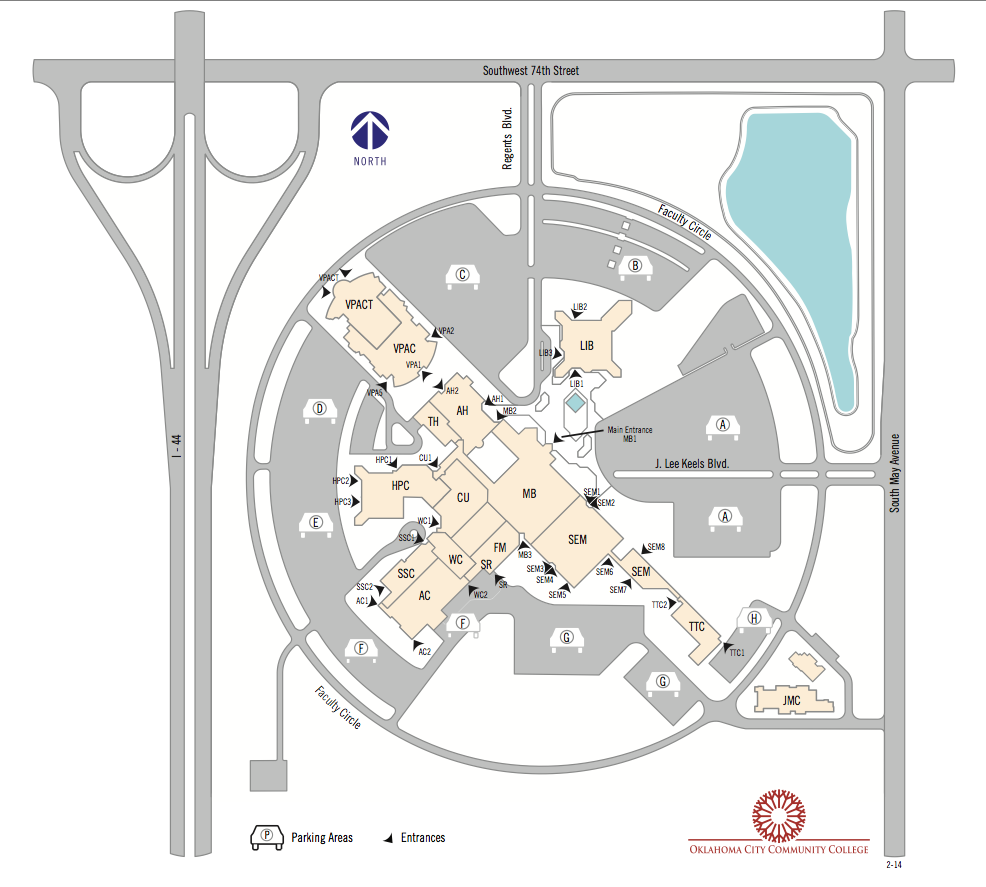 Parking on OCCC's campus can sometimes be a struggle during the fall and spring semesters, said OCCC Police Chief James Fitzpatrick.
However, Fitzpatrick said, summer parking is typically not too bad.
"It's never been an issue, and I don't think it ever will be," he said. "We just don't have the number of students to create a problem."
Fitzpatrick said students would be able to find ample parking throughout the entire summer semester and do not need to arrive on campus especially early to find a spot.
"I mean, if they want a front row seat, you know, they're going to have to get here early," he said.
"But generally, they can find parking up close to the building… ."
He said students who don't want to walk far in the hot sun may want to consider parking in the less crowded parking lots around the back of the college.
"Although a lot of people don't do it … you can go around to the back a lot of times and park very close to the building… ," he said.
Fitzpatrick said during certain times in the summer semester, some parking lots will be closed for repair or restripe. He said OCCC will keep students updated on those closures.
"Most of the time it'll just be partial areas but there will be a period of time this summer where [parking lot] C lot will be closed for a little bit … for restriping," he said.
Although work will be done in almost all the parking lots, he said, only two will be completely closed. "Even with an entire lot down, there's still plenty of parking."
Students also need to be aware of parking fines. Fitzpatrick said the biggest fines are for parking in a fire lane or parking in a handicapped spot without a proper sticker. He said students are fined most often for parking in a faculty/staff parking space.
"… The fine for parking in a faculty/employee spot is $15. The rest of them are $3 and $5. They're not that bad compared to what any other college around here is."
Fitzpatrick said in addition to following parking rules, students should always take precautions to keep their valuables hidden away at all times.
"Keep their car locked, windows up and all their property tucked away," he said. "It'd help us, it would help them too."
Fitzpatrick said he expects the summer semester to be smooth.
"Summer is really no issue. [Students] should do fine," he said.
For more information, contact Campus Police at 405-682-7872 or visit their website at www.occc.edu/police.