OCCC students stand with Pride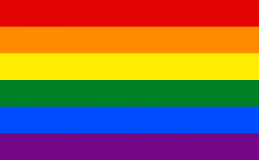 OCCC lesbian, gay and transgender students say they won't be deterred from living their lives, even though the nation is reeling from a terror attack at an Orlando, Fla., gay bar over the weekend.
LGBTQ students say they are not backing down from going to the Oklahoma City Gay Pride parade June 26 or from going to clubs or other events.
 The campus president of the college's LGBTQ club, Sexuality And Gay Acceptance, Aubrey Menesses has plans to open up spaces around campus for people who need someone to talk to.
Menesses said the shooting is terrible, but thinks it's just one in a series of attacks, and the others are just unheard of.
"(Attacks on gays) happens all the time and goes unnoticed," Menesses said.
This attack, however, made national news early Sunday morning after a gunman, Omar Mateen, opened fire in a gay nightclub in Orlando, Fla., killing 49 and injuring 53 others, resulting in what is being called the worst mass shooting in modern history.
After the initial shootings, there was a standoff that lasted several hours and eventually led to a shootout between Mateen and Orlando S.W.A.T. according to CNN.
OCCC is planning to take part in the Oklahoma City Gay Pride parade next weekend.
While many on campus have said they are still reeling from the events in Orlando, some have said they will defy the intentions of the terrorist act by continuing to live their lives and by going to the parade.
Biology Major Nicholas Musal, 56, said he's had nightmares lately that something bad would happen to him because he is gay, but he will still go to the parade that winds down 39th Street in Oklahoma City.
"I know there was some guy who tried to take explosives to the Pride parade in California and was arrested. That's foolishness!
"I don't think there's a lot of reason to worry here, but if it happens, it happens," he said.
Musal said he was beat up once outside a Tulsa gay bar, but he said members of the gay community have always been targets of attacks and he's stronger for it.
"Since before Stonewall (a gay club where a police raid in 1969 led to a demonstration of pride in protest of the harassment the LGBTQ community faced) we've been attacked. Even by the Oklahoma police we were attacked in Tulsa (in 1977), but we're not going to stop living our lives," he said.
"The murders by this crazy guy in Orlando is terrible for all of us across the country, but through tragedy we become family."
Other students said they will still attend the local gay clubs, including the Copa club on Northwest 39th Street, in Oklahoma City.
"I'm still going clubbing, and I will go out about the same," said David De la Rosa a recent OCCC diversified studies graduate.
Phillip Bueno an automotive technology student and four-season member of the college's corporate rowing team said he has very strong feelings about still going to clubs.
 "(The shooting) shouldn't be a reason to run and hide," He said, "Be proud."