OCCC offers fitness classes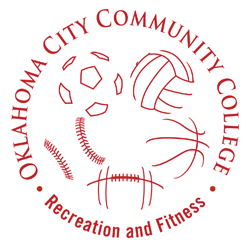 As students return to OCCC after the Thanksgiving holiday, many may be looking for ways to lose the holiday weight they put on from helpings of turkey, stuffing, and pie.
OCCC offers a variety of fitness classes at times that are convenient for everyone. Classes start as early as 7:45 a.m. and end as late as 8:15 p.m.
For students looking for an intense workout, OCCC offers a Cardio Kickboxing class that started Dec. 1.
Cardio Kickboxing meets Mondays and Wednesdays from 5:30 to 6:25 p.m. Recreation and fitness sports assistant
Charlie Tarver said he has been told the kickboxing class is the most intense class the college offers.
Tarver said those looking for something a little less intense and more on the fun side, Zumba is the way to go.
"Zumba is the most popular class because of the music and the beat people can dance to," Tarver said.
Classes are offered from 7:30 to 8:15 p.m. on Mondays and Wednesdays, noon to 12:55 p.m. on Tuesdays and Thursdays, and 4:30 to 5:30 p.m. on Fridays.
The cost for Zumba classes is $25, except the Friday class which costs $20.
The Monday and Wednesday classes run from Dec. 1 until Dec. 22, Tuesday and Thursday classes run from Dec. 2 through Dec. 23, and Friday classes run from Dec. 3 through Dec. 17.
"I think a lot of people want to look for a way to lose some of the turkey weight," Cory Thacker, art major, said.
"Cardio kickboxing would probably benefit those who are looking for an intense workout although Zumba is starting to become more and more popular."
Tarver said students can enroll in three ways: by phone, online or in person.
To enroll online, go to www.occc.edu/rf , then select the Online Enrollment tab on the left side.
To enroll by phone, call 405-682-7860.
Enroll in person at the Recreation and Fitness office. Payment can be in the form of cash, check, or credit card.
Office hours are from 6 a.m. through 8 p.m. Monday through Thursday from 9 a.m. through 4 p.m. Friday and on from 9 a.m. through 4 p.m. Saturday.