OCCC grad going to Cannes Film Festival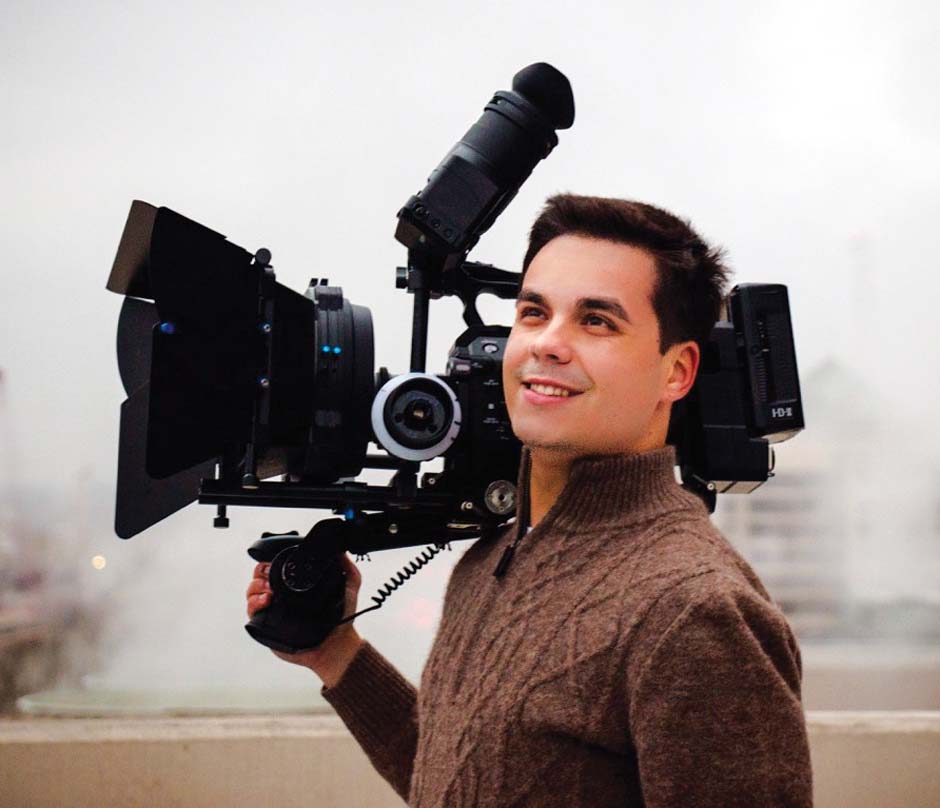 "Oh my god, I'm going to France. We are going to Cannes!"
These words came from Bunee Tomlinson, OCCC's first Film and Video Production graduate to be selected for the prestigious French film festival.
He was speaking during an interview April 10 in Oklahoma City.
His documentary is called "Bunee: The Boy from Constanta."
The film will be shown as one of 23 finalists from around the globe as part of the American Pavilion Emerging Filmmaker Showcase at the Cannes Film Festival in May.
This 15-minute documentary is about Tomlinson's personal growth after surviving the first six years of his life in the dreadful Romanian orphanage system of the 1980s and '90s.
Tommy and Susan Tomlinson fell in love with the little boy in Oct. 1988 as they watched a video of Bunee sent to an Oklahoma City adoption agency. The Romanian orphanage system sent videos of the children available for adoption to organizations around the world that served people seeking to adopt.
The couple adopted him by Christmas that year. Tomlinson was just 6 years old when he crossed the Atlantic Ocean to the U.S.
Bunee was drawn to video storytelling.
"He always liked the cameras, and he always had to be taking videos," said his father Tommy Tomlinson. "I think he got serious about filmmaking when he was in sixth grade. He was taking video-making classes."
Bunee Tomlinson started the film that was later accepted to Cannes in an OCCC documentary film class last year.
Now Bunee is studying film at Santa Fe University of Art and Design in New Mexico on a Redford/Milagro Initiative Scholarship.
He credits his professor with helping him see the power of the topic.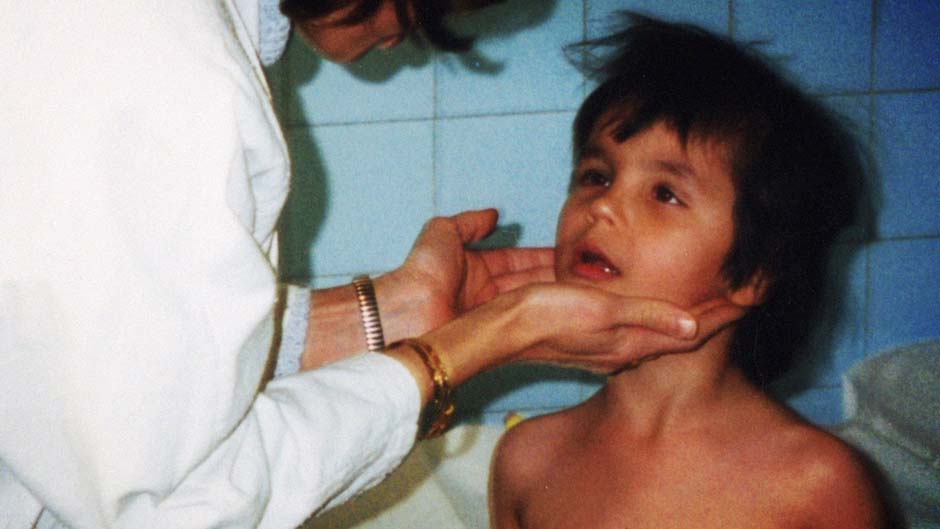 "Greg Mellott pushed me to make this project," he said.
He said the film professor inspired him and all the students in the documentary class.
"He said 'make what you know,' choose a topic that allows you to connect with your own personality," Bunee Tomlinson said of Mellott.
"When my instructor insisted that I do my life story for a grade, I was very reluctant," Bunee said. "So I researched my old orphanage in Cernavoda, Romania.
"This film is from my (non-biological) parents' point of view," Bunee Tomlinson said. He said he couldn't have made the film without them.
This project is also about Tomlinson's search for something to drive him forward in his new world. He said through making the film he discovered that filmmaking could be the engine for his personal growth.
It is a story of one child and two parents finding their way through totally uncharted territory.
"This got me excited and I felt telling the story could touch both children and parents alike," Bunee Tomlinson said.
His father expressed pride in his son's commitment to his craft.
"He is always working on something, and it is great to see his passion and motivation." said Tommy Tomlinson.
Bunee Tomlinson said he found the right college to nurture his talent.
"Oklahoma City Community College was a great asset for me," he said. "They allowed me to focus on education. It helped me to improve."
Bunee Tomlinson was able to make this project with OCCC film equipment and his personal funds.
He also started a video production company called Windswept Media right after he graduated Edmond Memorial High.
Bunee Tomlinson said that he works with OCCC film program graduates on a daily basis. He is always working with his passion everyday in Oklahoma City and Santa Fe.
"Film school is good for education and, most importantly, great networking," Bunee Tomlinson said.
According to the Cannes festival website, the finalists were selected from hundreds of entries from all over the world and will compete for awards in five different categories.
The film will screen in Cannes on May 17 or 18 and will be competing for the Student Documentary Award.
Bunee and his editor Brady Foster will be there for the screening.
Bunees's other work can be seen at windsweptmedia.net
. Also, you can see the trailer of "Bunee: The Boy from Constanta" on YouTube.