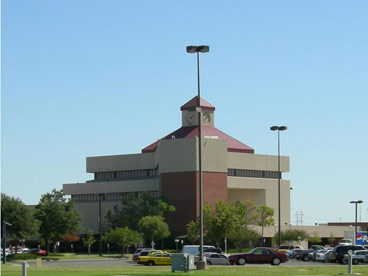 Entry 2 of the Main Building and Entry 1 of the Arts and Humanities Building will be closed Wednesday, July 9, through Sunday, July 20, due to construction, said Business and Finance Vice President John Boyd.
Boyd said the construction is to accommodate some mistakes which occurred during renovations to Parking Lot C in June.
Parking Lot C will remain open, he said, and there will be signs placed at all locations to identify the construction.
"This is not new construction," Boyd said. "This is to do some removal of concrete work that did not set up properly.
"At the end of every construction project, we have what's referred to as a 'punch list,'" he said.
"We go in with the architects and the general contractor, and inspect all the work that's been done to determine if it's been completed in accordance with the contract specifications."
While completing the inspections, Boyd said, several concrete areas along the walkway next to Parking Lot C were found improperly poured.
"We're requiring the general contractor to come back and tear that back up, and do it properly," he said.
For more information, call 405-682-7501.