OCCC cuts back to make up lost revenue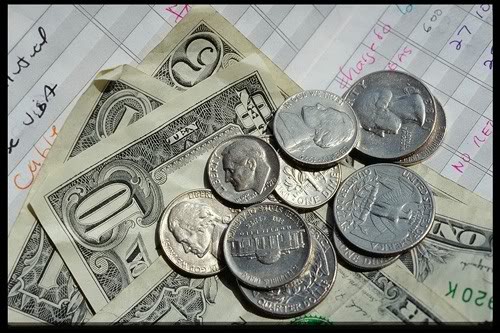 Filling a $1 million hole in this year's budget has required the college to cut back its spending, according to a report given to the Board of Regents at its Jan. 27 meeting on campus.
"We have approximately $1 million less in revenue but by the same token, we've spent approximately $1.8 million less in expenditures," said John Boyd, vice president for Business and Finance.
Boyd told regents a net margin of $810,431 was achieved by spending only $4,251,030 out of the $5,061,461 in projected revenue from the auxiliary budget for Fiscal Year 2013-2014 through Dec. 31.
The auxiliary budget includes revenue from student fees, the bookstore, and recreation and fitness.
Student fees are at 87 percent of the estimated revenue the college expected to receive when the budget was finalized last spring.
In addition to the auxiliary budget, the college has its Educational and General budget, where most of its money is deposited.
The four main sources of revenue at OCCC are funds from the state of Oklahoma, student tuition and fees, auxiliary enterprises, and the South Oklahoma City School District, said OCCC President Paul Sechrist in an interview after the meeting.
He said when student enrollment goes down, as it has this fiscal year, it affects the college's bank account.
"… The decline in student tuition and fees is a little more than anticipated, resulting in having less funding from this one source than we planned for the year," Sechrist said.
Boyd said student fees and tuition are directly connected to enrollment.
"The major contributor, if you will, to the decline in our revenue is the continuing trend in downward enrollment numbers," Boyd said.
Although OCCC does not plan to eliminate any classes or student services, Sechrist said, some savings have come from staff vacancies.
"Some departments are being asked to slow the filling of positions as they become open due to retirement or resignations," he said.
Boyd said some areas, such as student activities, the student store, professional development, student projects and student programs used less of the budget than planned, while others brought in more money than projected.
Recreation and Fitness is at 170 percent of expected revenue and Cafeteria/Catering and Vending is at 136 percent of the projected level.
Prior year student fees, which is collected from students who had not paid from previous years, are at 125 percent, according to the report.
Public Service income is 137 percent, and other income is at 164 percent of projections.
"OCCC has sufficient funds that we have saved from previous years to cover the shortfall for this year," Sechrist said.
Sechrist said the short-term reason OCCC is not meeting its anticipated revenue is because of the decline in enrollment, but in the long term, it is a matter of state funding.
"Longer term, the impact of reduced funding from the state has also had an impact," Sechrist said.
He said OCCC is making an effort to increase state revenue by requesting an increase in funding from the Legislature and governor through the Oklahoma Regents for Higher Education, which is the state-funded system of higher education. The college also will strive to recruit new students and keep current students, Sechrist said.
"We believe that higher education is the key to helping an individual, so we make every effort to spread the word about the value of going to OCCC and … in continuing and finishing a degree or certificate."
The college's E&G budget was projected to be $56,125,683 for FY13-'14 through December 31, 2013.
Another $10,454,046 is in the auxiliary budget.
To contact Lauren Daniel, email editor@occc.edu.