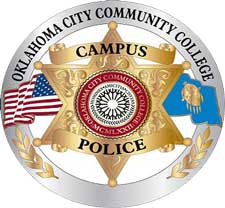 A student receiving what she described as harassing text messages that were "obscene and threatening" reported the texts to campus police on Monday, March 9.
In a police report provided about the incident, Officer Daniel Piazza said the female student believes the messages were sent from another OCCC student.
The report provides limited details regarding a suspect.
Additional information is available in a supplemental report that was requested but not provided.
Some information was redacted from the reports under the direction of Marketing and Public Relations Director Cordell Jordan who said names are redacted "according to OCCCPD Standard Operating Procedures involving information released and information withheld."
To obtain a copy of the procedure, email cjordan@occc.edu.
To contact campus police, call 405-682-1611, ext. 7747.
For an emergency, use one of the call boxes located inside and outside on campus or call 405-682-7872.
To contact Jorge Krzyzaniak, email seniorwriter@occc.edu