OBI hosting blood drive on campus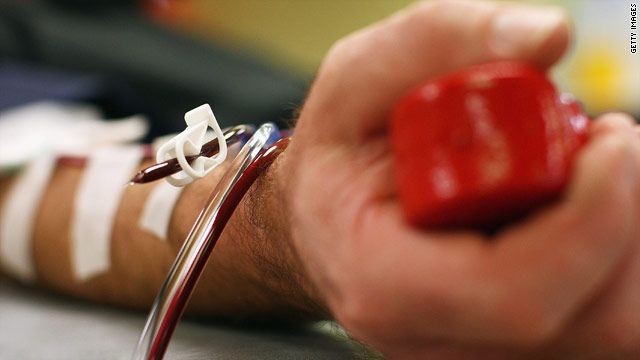 OCCC is giving students the opportunity to save other peoples' lives. According to the Oklahoma Blood Institute (OBI,) three people can be saved by one donation of blood.
Students, faculty, and staff can donate from 10 a.m. until 3 p.m. on Feb. 11 and 12 in the General Dining Area.
Jill Robertson, student life program assistant, said OBI hosts a blood drive at OCCC twice a semester, and everyone can participate.
"It's just open to all students. They're welcome to register online beforehand, or they can come in as a walk-in," Robertson said.
Oklahoma Blood Institute Community Relations Director Leslie Gamble said students can have a great experience by simply getting a good night's sleep, eating a good breakfast and staying hydrated by drinking water.
Gamble said students can come alone, but said bringing a friend is a good idea, especially if students are donating for the first time.
"It's just easier. You can chit-chat during giving and usually it makes it more comfortable if it's your first time to give to have someone else there that you know. Don't hesitate to come by yourself. Just saying if you can bring a friend, that's always a great thing to do, because it usually makes you feel more comfortable," she said.
While OBI wants everyone to participate, Gamble said those under 115 pounds or those recovering from the flu should not donate. The blood supply is suffering because of the winter illnesses.
"We are seeing a large number of people who would normally give at blood drives who just are sick with a virus or some kind of winter cold/flu that's going around.
"For those that are healthy, we're needing them to really step up and make it a priority right now so we can keep the blood supply strong," Gamble said.
Only 18 percent of people have a negative blood type, so those with negative blood need to donate to help others with negative blood.
"The 18 percent that can only help those 18 percent who are going to need it, so if people would just happen to know their blood type and know that they have a negative blood type, those are really urgently needed right now," Gamble said.
For more information about the Blood Drive, contact Student Life at 405-682-7523 or visit www.occc.edu/studentlife/index.html.
For more information about OBI, visit http://obi.org.